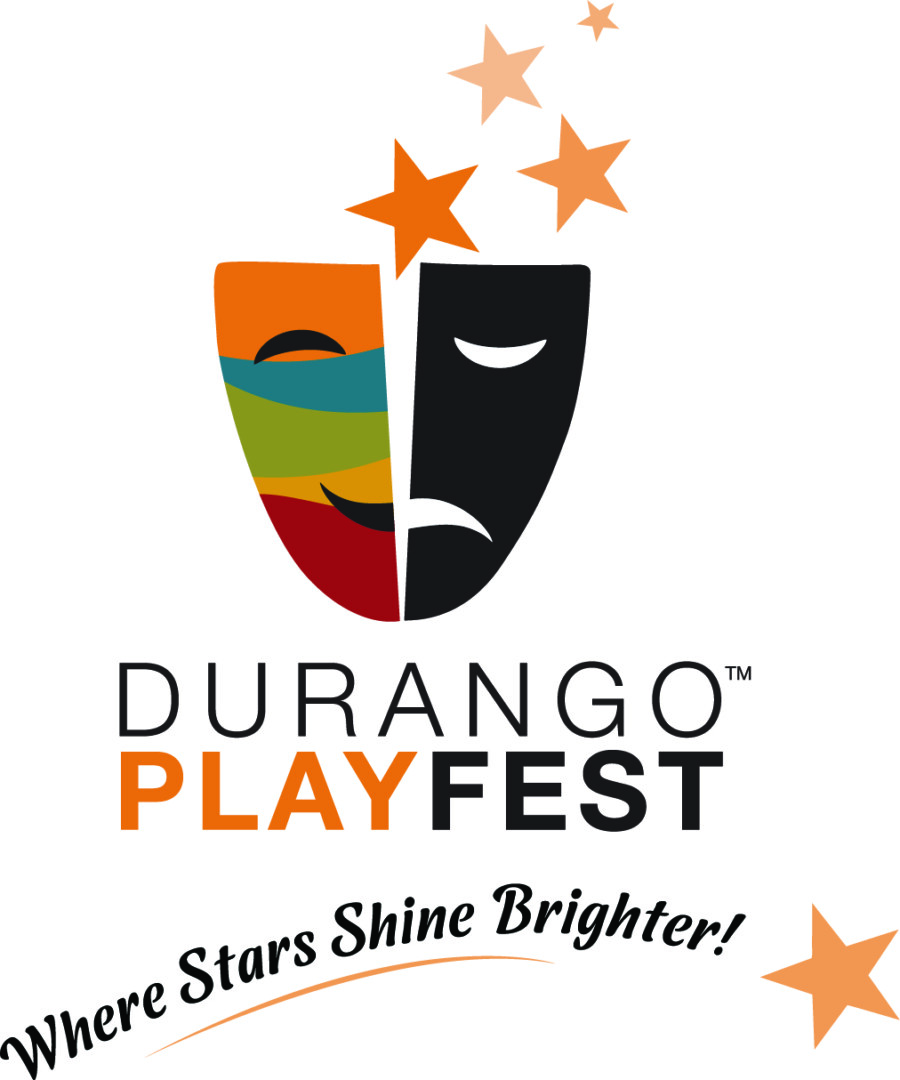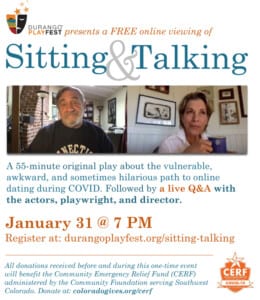 Durango PlayFest will stream an original play called "Sitting and Talking" on Sunday, January 31, at 7 p.m., followed by a live Q&A with the actors, playwright and director. The 55-minute play by Lia Romeo (ro-MAY-oh) of Boulder, CO, is a poignant story of a man and woman in their 60s who navigate the vulnerable, awkward, and sometimes hilarious path to online dating during the pandemic.
The one-time event is free but donations to the Community Emergency Relief Fund (CERF) administered by the Community Foundation serving Southwest Colorado are encouraged.
Register now for the play and Q&A: https://cutt.ly/sittingtalkingplay 
Donate any time at org/cerf
"An integral part of our mission is to promote and celebrate original playwriting, so we're excited that technology allows us to showcase Lia Romeo's latest work," said Felicia Lansbury Meyer, artistic director of Durango PlayFest.
Actors Dan Lauria (The Wonder Years, Lombardi) and Wendie Malick (Just Shoot Me, Hot in Cleveland) star in this one-night only event. Lauria and Malick are among the original founders of PlayFest and have participated in both seasons of the weeklong festival.
The Community Foundation has coordinated more than $1.25 million in CERF donations to assist individuals, businesses and nonprofits in the five-county region that are struggling because of the pandemic.