Fostering the reflective spirit
After missing last summer because of the Covid-19 pandemic, Durango PlayFest, which is becoming one the Southwest's premier new play festivals, is returning with an exciting line-up of new works by playwrights Lee Blessing and Lia Romeo, as well as a play by local playwright, Lindsey Kirchoff. The four-day event begins on Thursday, August 5,…
In her new book, The First Lady of Under Fashions, Christina Erteszek tells the fascinating story of her parents and their founding of the legendary Olga brand of women's underwear. 
If you have subscribed to National Geographic magazine–or glanced through it in a doctor's office while waiting for an appointment–then you've seen pictures of the seemingly infinite variety of human beings around our planet: from Masai herders on the plains of Kenya to dancers at the temples in Angkor Wat and from Russian peasants celebrating…
Photographer Robert Greenberg, who lives outside Washington, D.C., has captured some haunting black and white shots of life during the Covid-19 pandemic. We all seen the masks, the covered faces, the looks of resignation and wariness in the eyes, the slumped shoulders, and safe distance between people. Bob's photographs put a partially concealed human face…
"Machete Donald Trump" is a retrospective piece written by Nancy Piatt, a retired middle-school teacher who wondered what it would have been like to have a school-age Donald Trump in her Language Arts class. At the end of the piece, she hopes that Trump receives a failing grade in the coming election. Of course, that…
One of the more fantastical rumors circulating in the Pro-Trump crowd as they ransacked the Capitol on January 6 was that Vice President Mike Pence had been cloned.  Surely, the real Mike Pence would not be presiding over the certification of Joe Biden as the next President of the United States. 
The three most indelible images of the spring of 2020 will be shuttered stores, socially distanced Americans wearing masks, and a white cop murdering an unarmed, handcuffed black man by kneeling on his neck. As I write this, protests over the death of George Floyd are continuing across the country and beyond. Most of the…
The cold wind of intolerance, authoritarianism, and nationalism is blowing across America and Europe. The unexpected rise of Trump as the presumptive Republican nominee in the United States and the recent political stirrings in Europe are oddly built of the same cloth. Intolerance of non-citizens, the belief that present governments have subordinated their countries best…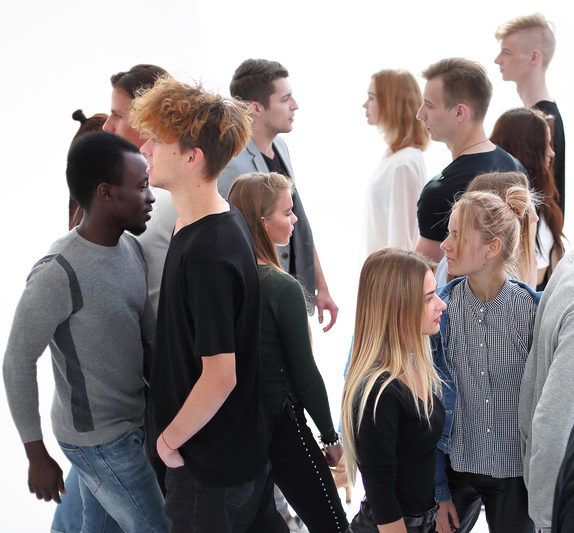 Among the world's most disgusting foods are insects, rodents, and live octopus. It gets worse. Insects are a great source of protein, and they don't produce the greenhouse gases of your typical cow.  If you can get over what you're crunching on, insects can be a healthy source of nutrients, particularly protein.  Anthropologists say that our distant, cave-dwelling ancestors ate insects routinely.  It was an important part of their diet.  Some people argue that as Earth's population grows, most people will once again consume insects regularly.  Other food sources may become scarce or too expensive.  Maybe so, but I am still queasy at the thought of biting into a chocolate-covered scorpion or serving ant wafers when I have friends over for dinner.
I am a graduate of the United States Military Academy at West Point, Class of 1969. A group of my fellow graduates published the following letter on June 11, 2020. It is intended for the 2020 graduating class at West Point, but the sentiments expressed are relevant to all Americans, particularly those who have been…
We are polluting our oceans with plastic at an unprecedented rate.  An already alarming situation is becoming worse every year. Click in for some facts about ocean plastic pollution and suggestions for what you can do about it. Failing to take action is not an option. At the rate we're polluting the world's oceans, our grandchildren will live with an unsustainable level of pollution and severe impacts on the world's fisheries.
After missing last summer because of the Covid-19 pandemic, Durango PlayFest, which is becoming one the Southwest's premier new play festivals, is returning with an exciting line-up of new works by playwrights Lee Blessing and Lia Romeo, as well as a play by local playwright, Lindsey Kirchoff. The four-day event begins on Thursday, August 5,…
In her new book, The First Lady of Under Fashions, Christina Erteszek tells the fascinating story of her parents and their founding of the legendary Olga brand of women's underwear. 
Like every other arts organization with events scheduled during the summer of 2020, Durango PlayFest was forced to cancel its new play festival as the Covid-19 pandemic swept through the country. Our friends in the theatre world shut their doors, too, and most actors had an unwelcome hiatus from their work as stage and screen…
NOTE TO READERS: Since posting the following article about Taimane Gardner, Covid-19 has shut down our world. Music in the Mountains has decided to postpone its 2020 summer festival, so Taimane will not be appearing this summer. Hopefully, her concert will be delayed by no more than a year, but we don't know yet when…
Marcus Aurelius was a Stoic philosopher and the last of Rome's Five Good Emperors. He reigned from 161 to 180 and is known for his Meditations, a philosophical treatise in which he wrote, "Everything we hear is an opinion, not a fact. Everything we see is a perspective, not the truth." Science as we know…
I have always been a science geek and lover of science fiction.  In my teenage years, I traveled to many faraway planets in my imagination and was convinced that we are not alone in the universe.  I'm still convinced.  The universe is too vast and Earth is not special enough for this to be the…
Debra Parmenter Photography
Debra Parmenter is a professional photographer residing in Colorado and Hawaii. A Colorado native, she has spent much of her life surrounded by nature's beauty. She uses a Canon 5D, a macro lens, and natural light to capture the patterns, textures, and hues of her subjects. Her floral photography highlights the elegance and majesty of nature's most beautiful creations. Her wildlife and landscape photos—from places as diverse as Scotland, Bhutan, the Serengeti in Tanzania, and the Virunga Mountains in Rwanda—captures the natural beauty of our planet and the fierce beauty of creatures native to it. Here are ten photos of Great Horned Owls that she captured in southwestern Colorado. You can see more of her photography at www.debra.photos or www.debra.photography.
You may not be able to influence people the first time and in the first way you approach them.  Influence is often a process rather than an event. 
The Second Law of Influence is that influence is contextual. People will not say yes or be influenced unless the situation and environment are conducive to them saying yes.  Agreement is built on the foundations of latitude, interests, and disposition.  By this, I mean that the person you want to influence must have the latitude to say yes, that your request or direction should not be contrary to the person's interests and values, and that the person must be disposed to say yes to you.
The First Law of Influence is that influence attempts may fail for many legitimate reasons. Some books claim that if you follow their principles you can influence anyone to do anything.  According to these authors, you can get anyone to like you, love you, and find you irresistibly attractive.  They assert that you can take control of any situation, win at every competition, and gain the upper hand every time, but this is nonsense.
Networking has long been recognized as a powerful tool for business people and professionals.  Knowing more people gives you greater access, facilitates the sharing of information, and makes it easier to influence others for the simple reason that influencing people you know is easier than influencing strangers.  The creators of LinkedIn, Facebook, and Twitter have built their platforms on the presumption that their social networking tools help people build their networks and remain better connected than ever. 
People have long recognized that knowledge is power.  In his Meditationes Sacrae (1597), Sir Francis Bacon, inventor of the scientific method, wrote, "ipsa scientia potestas est," which means "knowledge itself is power."  Ralph Waldo Emerson, writing in 1870, said, "There is no knowledge that is not power."  What you know and what you can do—what skills you have—are extraordinary sources of power and enable you to exert considerable influence if your knowledge power is high. 
How effectively a person can influence others depends partly on their sources of power.  We compared the scores for overall influence effectiveness with the strength of ten power sources and determined which sources correlate most strongly with influence effectiveness.