Jazz is an American art form that has influenced music worldwide for over a century. Jazz has its roots in Western musical structure and African rhythms, particularly in the "call and response" musical form born in the Mississippi Delta. As jazz has evolved, it is characterized by swing tempos, blues notes, complex chord progressions, polyrhythms, and, most importantly, improvisation. From its early beginnings in New Orleans in the late 19th century to its current form as a diverse and global genre, jazz has produced countless classic albums that stand the test of time.
Asking who invented jazz is like asking who invented painting. Jelly Roll Morton was the first to write jazz in sheet music and claimed he invented jazz. Or it might have been cornetist Buddy Bolden, born in 1877 in New Orleans, who was renowned for his improvisations but was never recorded and left no written music. Some say Bolden invented jazz by influencing scores of young artists who heard him play.
Dominic James "Nick" LaRocca is also considered an inventor of jazz. However, he was a controversial self-promoter who alienated many with his claims to have been the sole inventor of the form. Still, he composed "Tiger Ray," one of the most recorded jazz classics ever. He was the cornetist and leader of the Original Dixieland Jass Band, which released the first commercial jazz recording, "Livery Stable Blues," in 1917.
Louis Armstrong, if not the father of jazz, was at least among the founding paternity. Satchmo came of age when recording technology had vastly improved, and his distinctive sound became part of the national conscience. He was instrumental (pun intended) in developing jazz as a uniquely American musical art form. When we think of jazz today, we often think of icons like Duke Ellington, Dexter Gordan, Sonny Clark, Ella Fitzgerald, Thelonious Monk, Diana Krall, Kamasi Washington, and Esperanza Spalding. However, three modern jazz artists rise to the top: Miles Davis, John Coltrane, and Dave Brubeck. In this article, I will review the best albums from these three and end with a slide into a more recent jazz trend—the mellow notes of smooth jazz and one of its finest practitioners.
Kind of Blue
Miles Davis's Kind of Blue is a landmark album in the history of jazz. Released in 1959, the album is considered a genre masterpiece and has influenced countless musicians since its release. The album is notable for its use of modal jazz, which is a departure from the traditional chord progressions of jazz music.
The album features a talented ensemble of musicians, including John Coltrane on tenor saxophone, Julian "Cannonball" Adderley on alto saxophone, Paul Chambers on bass, Jimmy Cobb on drums, and Bill Evans on piano. The musicians' virtuosity and ability to improvise make the album a must-listen for any jazz enthusiast.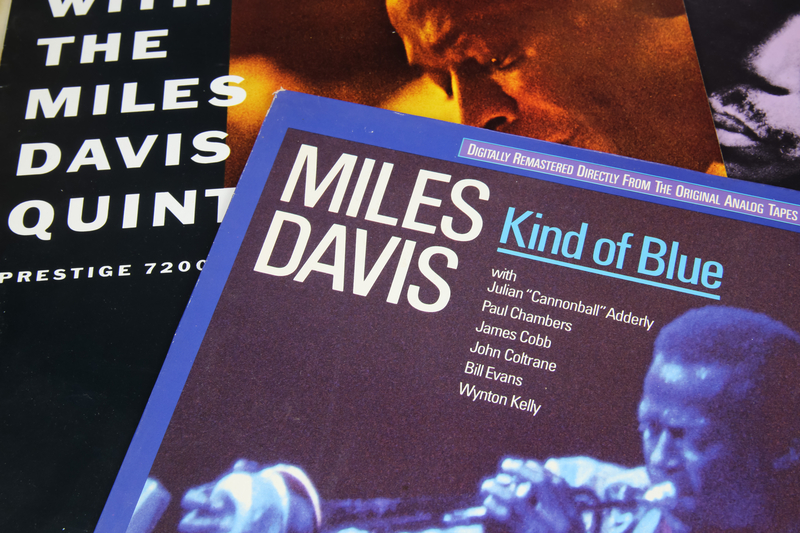 Kind of Blue features five tracks, all considered jazz standards. The opening track, "So What," is perhaps the most famous track on the album. The track features a simple, two-chord progression typical of modal jazz. The track's simplicity allows the musicians to showcase their individual talents through extended solos.
The album's second track, "Freddie Freeloader," features a more traditional blues structure. The track showcases the ensemble's ability to play together as a cohesive unit, with each musician adding their unique touch to the track. "Blue in Green" is a hauntingly beautiful track showcasing Bill Evans's piano ability. The track is a ballad with Evans playing a sparse, melancholy, and beautiful melody.
"All Blues" is another standout track on the album. The track features a 6/8 time signature and showcases the musicians' ability to improvise and play off each other. John Coltrane's solo on the track is particularly noteworthy, showcasing his ability to create complex and melodic lines.
The album's final track, "Flamenco Sketches," is a beautiful, contemplative track that features a series of modulations. The track is a perfect example of the album's use of modal jazz and showcases the musicians' ability to create a cohesive and beautiful piece of music.
What is most remarkable about Kind of Blue is that it was recorded in two days, and most tracks were made in complete first takes with no edits and no second takes.  On the album's back cover, Bill Evans explains how the album came to be: "Miles conceived these settings only hours before the recording dates and arrived with sketches which indicated to the group what was to be played.  Therefore, you will hear something close to pure spontaneity in these performances.  The group had never played these pieces before the recordings."  Evans compared their recordings to art done by Japanese calligraphers who "paint on thin stretched parchment with a special brush and black water paint in such a way that an unnatural or interrupted stroke will destroy the line or break through the parchment.  Erasures or changes are impossible."
Imagine a sextet coming together and recording these jazz masterpieces with no sheet music or rehearsal. Kind of Blue is pure improvisation by artists who became jazz icons in their own right, and this haunting vinyl is the top jazz album of all time.
A Love Supreme
John Coltrane's A Love Supreme is a groundbreaking album that has had a profound impact on the jazz genre. Released in 1965, the album is a four-part suite that showcases Coltrane's virtuosity and spirituality. The album has been considered a masterpiece since its release and remains one of the most influential jazz albums ever.
The album is a deeply personal and spiritual work that reflects Coltrane's journey toward enlightenment. The album's songs, including "Acknowledgment," "Resolution," "Pursuance," and "Psalm," express Coltrane's personal and musical journey toward a higher state of consciousness.
The album's opening track, "Acknowledgment," sets the tone for the rest. The track features a simple melody played by Coltrane on the saxophone accompanied by a repetitive bass line played by Jimmy Garrison. The track builds slowly, with Elvin Jones's drumming adding a sense of urgency and intensity.
"Resolution" is a high-energy track that showcases Coltrane's technical prowess on the saxophone. The track features a call-and-response between Coltrane and McCoy Tyner's piano, with both musicians pushing each other to create complex and beautiful lines.
"Pursuance" is a fast-paced track that features a series of solos from the ensemble's musicians. The track showcases the musicians' ability to improvise and play off each other, with each musician contributing their unique style to the track.
"Psalm" is a profoundly spiritual piece that features Coltrane reciting a poem over a simple bass line. The track departs from the rest of the album, focusing on spoken word and minimal instrumentation. The album's inner liner includes a transcription of Coltrane's spoken words. Reading it helps you realize how profoundly spiritual a man he was.
The album's complex harmonies, modal jazz, and Coltrane's signature "sheets of sound" approach to improvisation have made it a must-have in any jazz enthusiast's collection. The album's fusion of jazz and spirituality has also made it a cultural touchstone and an essential work of art outside the jazz genre.
Time Out
The Dave Brubeck Quartet's album Time Out is widely considered one of the most innovative and influential jazz recordings of all time. Released in 1959, the album's unique time signatures and unconventional rhythms revolutionized the jazz genre and influenced musicians across various genres. At its release, jazz music was dominated by the standard 4/4 time signature. However, Brubeck and his band experimented with different time signatures on Time Out, including 5/4, 9/8, and even 13/4. The album's opening track, "Blue Rondo à la Turk," is a prime example of this experimentation, featuring a 9/8 time signature seamlessly transitioning into 4/4.
Another standout track on the album is "Take Five," a 5/4 composition written by Brubeck's saxophonist, Paul Desmond. The track features a memorable melody played by Desmond's saxophone and a unique drum solo by Brubeck's drummer, Joe Morello. "Take Five" became a hit single and is now one of the most recognizable and beloved jazz compositions ever.
In addition to its unconventional time signatures, Time Out also features world music elements, including Middle Eastern and African rhythms. This infusion of world music into jazz was groundbreaking at the time and helped to expand the genre's boundaries. Despite its experimental nature, Time Out was a commercial success, reaching number two on the Billboard 200 chart and remaining on the chart for over three years. The album's success helped to popularize jazz among a broader audience and demonstrated that jazz could be both innovative and commercially viable.
The Smoother Side of Jazz
In the past fifty years, smooth jazz has become increasingly popular, although, to purists, it is more pop than jazz. Smooth jazz is characterized by its soft, mellow tones and easy-listening qualities. It is often played as background music in public places such as shopping malls, restaurants, and coffee shops—which is the source of criticism. You'd be much less likely to hear Coltrane played in a shopping mall.
The origins of smooth jazz can be traced back to the 1960s, when jazz musicians began incorporating elements of soul, funk, rhythm, and blues. This fusion of genres resulted in a smoother, more accessible sound that appealed to a broader audience. By the 1970s, artists such as Grover Washington Jr., George Benson, and Bob James had developed a jazz style characterized by its smooth, relaxed sound. This new sound was marketed as "jazz lite" and was intended to appeal to a mass audience.
Throughout the 1980s and 1990s, smooth jazz continued to evolve and gain popularity. During this time, the genre became associated with the "smooth jazz radio" format, which featured instrumental music by artists such as Kenny G, Dave Koz, and Boney James. The smooth jazz radio format was popularized in the United States and soon spread to other countries.
Critics of smooth jazz have accused the genre of being formulaic and lacking in creativity. Some argue that the focus on creating a commercial sound has resulted in a loss of artistic integrity. However, supporters of the genre argue that smooth jazz offers a more accessible entry point to jazz music and can act as a gateway to more traditional jazz styles.
Sam Levine
I say ignore the critics and listen to the music. One of the finest practitioners of smooth jazz today is Sam Levine, a renowned saxophonist and flutist. Born in Alabama in 1962, Levine began playing the saxophone early and was soon performing with local bands. He later attended Belmont University in Nashville, where he honed his skills and developed his unique playing style.
Levine has been a professional musician for over 30 years and has recorded with some of the biggest names in music. He has played on countless recordings and has worked with artists such as Michael McDonald, Whitney Houston, and Kenny Rogers. He has also recorded with many of the top producers in the industry, including David Foster, Phil Ramone, and Quincy Jones.
Levine is known for his smooth, soulful sound, achieved through technical proficiency and an intuitive understanding of the music. His playing is characterized by a fluidity and grace that is rare in the world of jazz, and his melodic lines are always perfectly crafted to fit the mood of the music.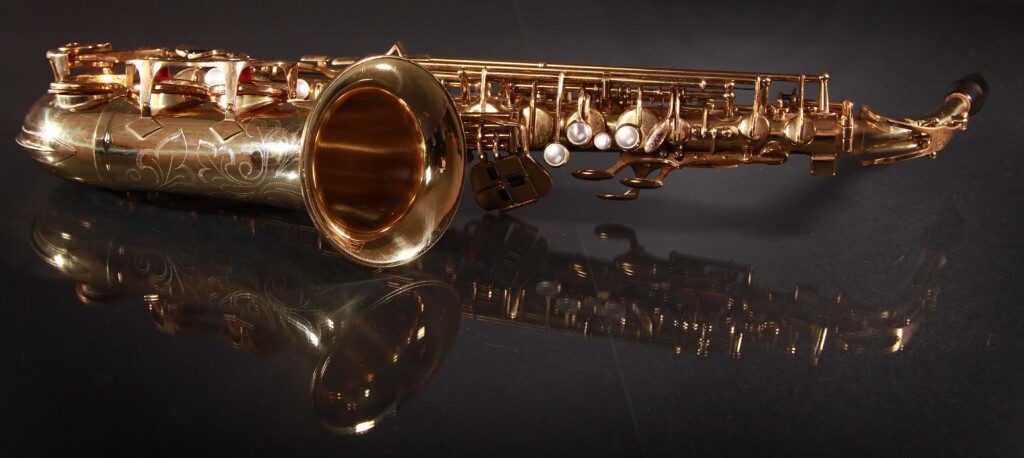 One of Levine's most notable accomplishments is his work as a member of the Vince Gill Band. He has played with Gill for over 20 years and has appeared on many of his recordings. Levine's contributions to Gill's music have been instrumental in developing Gill's signature sound. His playing has helped to make Gill one of the most respected musicians in country music.
Levine has also released many albums as a solo artist. His debut album, Smooth Inspiration, was released in 1996 and was well-received by critics and fans alike. Since then, he has released several more albums, including Smooth Sax Romance, Sax in the City, Smooth Praise, Dixieland Hymns, Love Songs of the '50s, R&B Oldies: Heart & Soul, and more. His albums showcase his versatility as a musician and his ability to seamlessly blend different styles of music.
In addition to his work as a musician, Levine is also a respected music educator. He has taught at Belmont University, as well as at various music workshops and clinics. He is known for his ability to connect with students and for his passionate approach to teaching.
Listening to Jazz
You don't have to buy these albums to listen to jazz or appreciate its versatility and variety. The Jazz Groove (www.jazzgroove.org) is an internet radio station. It features five channels with different jazz genres. You can join Jazz Groove for free if you don't mind occasional fund drives. Or you can pay $10/month for a Premium Plus subscription, which silences fund drives, allows you to skip songs, and has improved audio quality.
Another option is Jazz Radio (www.jazzradio.com), which offers forty-three channels (at last count). You can sign up for free, but then you'll listen to ads. Or you can choose their Premium plan, which costs $8/monthly, $7/monthly if you pay for a year in advance, or $5/monthly for a two-year subscription.
For other listening options, check out radio.net, which lists free jazz radio stations worldwide. If you're a member of iTunes or Amazon Music, you can also listen to jazz (and every other kind of music) 24/7
There is a big, beautiful world of sound out there, and jazz is a uniquely American invention.
Photo credits: Jazz band painting: Shutterstock; Kind of Blue album cover: Photo 209689966 / Miles Davis © Ralf Liebhold | Dreamstime.com; A Love Supreme album cover: Shutterstock; Dave Brubeck's Greatest Hits cover: Shutterstock; golden saxophone: Shutterstock