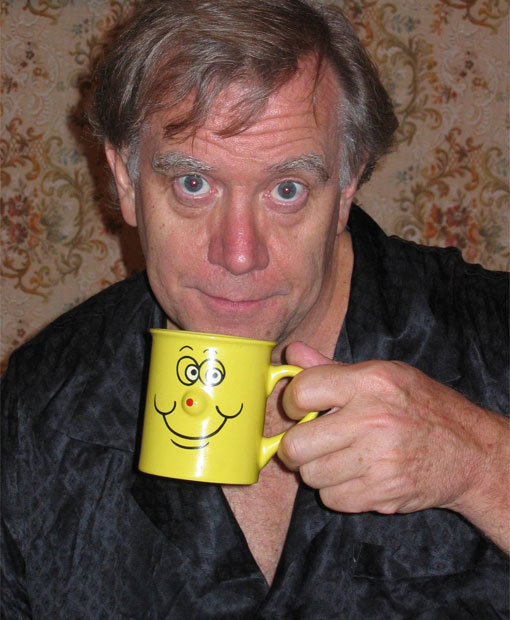 Terry R. Bacon, PhD, is an author, father, grandfather, husband, brother, amateur musician, cultural observer, moralist, advocate for common sense in politics and life, and defender of truth. He was born in Kansas, grew up in Missouri and Iowa, and now divides his time between Colorado (mountains, four seasons, and wonderful people) and Hawaii (ocean, beaches, basically one season, and more wonderful people.) Aloha.
He was educated at Treynor High School, the United States Military Academy at West Point (B.S. in Engineering), and The American University (Doctorate in Literary Studies), and he's taken courses at The Wharton School, University of Chicago, Roosevelt University, Stanford University, Harvard University, and Goddard College. But most of his education has come from decades of life, work, love and loss, from parenting and grandparenting, and from working in nonprofits.
He is the former CEO and President of Lore International Institute where he developed educational programs for businesspeople, executives, and professionals; delivered those programs to thousands of students; conducted research on a variety of topics; wrote and published a number of books (see below); and grew a company from nothing to a world-class, global firm employing hundreds of people and serving Fortune 500 clients across the globe. He was named by Executive Excellence magazine as one of the Top 100 Thinkers on Leadership in the World, and the Leadership Center at Fort Lewis College is named in his honor.
He is the author or co-author of Selling to Major Accounts (1999), Winning Behavior (2003), The Behavioral Advantage (2004), Powerful Proposals (2005), What People Want (2006), The Elements of Power (2011), Elements of Influence (2011), Adaptive Coaching, 2nd Ed. (2012), and Effective People Skills (2017). He has also published more than thirty other books and program guides on a variety of business topics, including writing skills, negotiating skills, people skills, group facilitation. And he's written short stories, plays, film scripts, and novels. He has been a writer all his life, starting with a neighborhood newspaper he published when he was 9 years old. His mother mimeographed copies of the paper, and he was doing fine as an independent newspaper publisher until he reported that one of his neighbors did not use soap when he bathed. It was true but impolitic, a word he abruptly learned when he was nine but has chosen to ignore since.
He was president of Music in the Mountains, a classical music festival in Durango, Colorado; chairman of the Fort Lewis College Foundation board; president and now co-chairman of the Durango STEAM Park; member of the Durango Play Fest board; advisor to Friends of the Fort Lewis College Theatre; member of the Women's Resource Center board; and advisor to the Durango Arts Council. He has taught courses on nonprofit management and leadership and given conference presentations on that topic.
Although he may appear to be a liberal Democrat, he is in fact a moderate Independent. However, he values truth, good leadership, moral courage, and civic responsibility in elected officials, and there is a woeful shortage of those virtues in the congress and current administration in Washington. God bless the United States of America and protect us from liars, charlatans, hypocrites, narcissists, bandits, and people of low character posing self-righteously as our leaders. You know who you are.
Besides www.reflections.blog, he operates three other websites: www.terryrbacon.com, www.booksbyterryrbacon.com, and www.theelementsofpower.com.