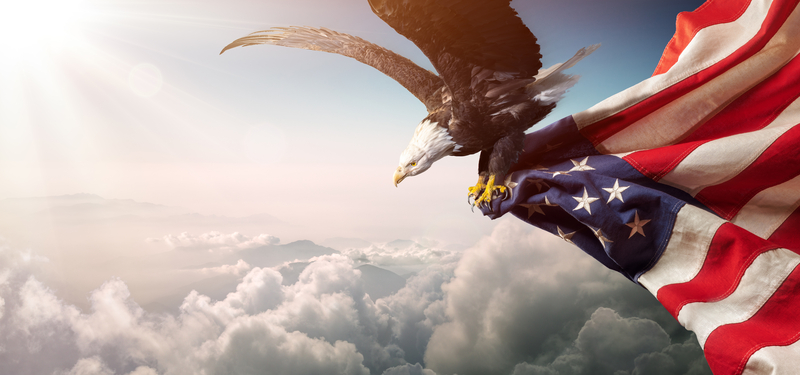 This saying is widely known as a Chinese curse, although there is no equivalent expression in the Chinese language, and the saying likely came from English sources.  Nonetheless, it is fitting for the peculiar time in which we now live.  These are, without question, interesting times.
We are beset by a global pandemic that has now killed 221,000 Americans—and counting.  Our West Coast is being ravaged by fires and the Gulf Coast is being swamped by hurricanes and tropical storms.  We have evidence of global warming all around us, but the chief executive of our country contends that global warming is a hoax.  Our economy is struggling to return to normal after being upended by Covid-19, millions of Americans have plunged below the poverty line, and millions are at risk of being evicted and having to live in their cars, or worse.  We have a sharply divided populace along political lines and one major party that seeks to keep it that way.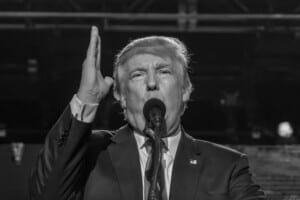 Republicans in the Senate have been packing the Supreme Court with conservative justices since Mitch McConnell refused to hear Merritt Garland's nomination—ten months before the 2016 election.  We will soon have a 6-3 conservative majority in that court, and Republicans are already railing against the possibility that if Biden's elected and the Democrats win the Senate, they will pack the Court by adding progressive judges.  The hypocrisy of the Republicans is so conspicuous that it's hard to imagine how they can look at themselves in the mirror every morning without feeling ashamed.
As the 2020 election nears—now less than two weeks away—Trump continues lying, whining, making false claims, and peppering his numerous rallies with so many accusations against his opponents that the daily  headlines can't keep up with his outrages.
Most recently, Trump has been denigrating Anthony Fauci, calling him an idiot, and declaring that if Fauci had overseen the pandemic response, we would have 500,000 American deaths by now.  This claim is so outrageously ignorant and at odds with reality that you would think you could only have heard our president say it only in a Hollywood satire.
Yet millions of Americans follow Trump like he is the one true god.  Last Saturday, a man sat on the sidewalk in my hometown wearing a hat that read, "I have found Jesus and he is Trump."  Other Trump supporters have gone so far as to say they would die for Trump.  It boggles the mind that millions of Americans can hear what Trump says and watch what he does and not be bewildered by his lies, insincerity, gross immorality, and pettiness.  I grew up in the Christian tradition and know that Donald Trump is about as far from Jesus as a human being can get.  If anything, Trump is the antichrist.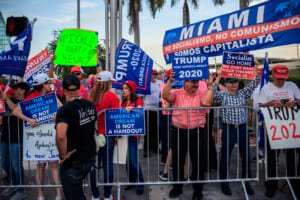 But I don't believe that either.  He is neither a god nor a devil.  He is simply a deeply flawed human being who is first and foremost a narcissistic showman.  Retired Marine General John Kelly, who was Trump's White House Chief of Staff, recently remarked that, "The depth of [Trump's] dishonesty is just astounding to me.  The dishonesty, the transactional nature of every relationship, though it's more pathetic than anything else.  He is the most flawed person I have ever met in my life."  Kelly is not alone in this assessment.  Numerous other former Trump associates, military leaders, and administration officials have commented on how ill-suited he is for the role and how disloyal he is to others while demanding loyalty from them.
I know many people who voted for Trump in 2016 because they despised Hillary Clinton or distrusted her because of the missing emails and Benghazi.  Their distrust of her was aided by James Comey's reopening of the investigation weeks before the election, a concerted effort by the Russians to discredit Clinton, and a massive and successful propaganda campaign by Trump and his allies.  And they are at it again with Trump's attempts to impugn the character of Hunter Biden, although there is no evidence of any real wrongdoing on Hunter's part.  Trump is also trying to provoke fear if the Democrats win.  He has said, among other things, that if Biden wins the country will become socialist, street gangs will take over the cities, suburbs will be overrun by undesirables (by which he means blacks), taxes will be raised on most Americans, the economy will be reduced to ruins, five million jobs will be lost, and all of us will be speaking Chinese.  This is nonsense, of course, except to QAnon believers, white supremacists, racists, followers of Fox News and Breitbart, and the MAGA-hat-wearing zealots who populate Trump rallies (not wearing masks or social distancing because they think Covid-19 is a hoax).
Insanity.
Trump has demonstrated numerous times that he is not the stable genius he pretends to be (except in his gift for self-promotion) and that he has little regard for anyone but himself and select members of his family (notably, and strangely, his daughter Ivanka).  He is a petty autocrat who wishes to be king, not president.  He longs to be adored but doesn't know how to cultivate genuine adoration.  He admires dictators like Putin, Xi, Erdogan, and Kim, but is governing in a democracy with rules and traditions that prevent him from wearing the mantle he so desperately wants.  He covets a Nobel Peace Prize (like the one Obama received) but does not understand what it would take to win that prize—nor would he have the disposition or character to earn it.
He cares only for himself despite his sociopathic denials to the contrary.  Recently, he issued some tweets about the importance of character.  I don't know who wrote those tweets for him.  It's obvious he didn't write them because they are totally contrary to who he is and how he has behaved.  It's ironic that he would be promoting character just weeks before the election.  It's likely that someone in his inner circle believed that if Trump talked about character some voters would believe that he has sound character (never mind an avalanche of evidence to the contrary).
He will likely face multiple lawsuits and perhaps a criminal trial for tax evasion once he leaves office, which is probably why he said at a recent rally that if he loses the election, he may leave the country.  Many dictators and wanna-be's before him have done just that to avoid prosecution.
Meanwhile, Republicans throughout the country are doing their best to suppress the vote.  It's obvious to them that if too many people vote, they will lose the election, so they are disputing mail-in voting, imposing strict guidelines on what is required for a vote to be legal, and gerrymandering in many states to tip the scales in their favor.  It is clear from all this that the Republicans do not want you to vote (unless you vote for them).  Trump and his puppet Barr, the Attorney General, have been warning about voting fraud as though it were a serious issue (it's not), and Trump has refused to say if he'll concede the election if he loses.  Already, his attorneys are lining up to sue states for supposed voting irregularities if Trump loses, and Trump and McConnell are stacking the Supreme Court with conservatives in hopes that if the election is contested and goes to that court that the conservative majority will decide in Trump's favor.  Never mind what most Americans want.
We live in strange times indeed.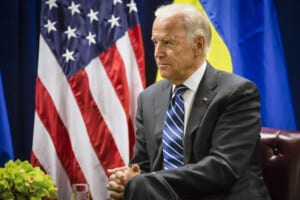 If Trump prevails in this election, by hook or by crook, then I fear for our country's future.  We are already the laughing stock of the international community and we are seeing the rise of inane conspiracy cults like QAnon and white supremacists groups like the one in Michigan that sought to kidnap and execute that state's legally elected governor.  These groups are armed to the hilt and being emboldened by a president who views them as allies.
Meanwhile, China, which vigorously fought the pandemic, is nearly back to normal in its economy, now having had two quarters of growth, while we are facing a dire winter where Covid-19 is increasing rapidly, and our economy remains in tatters.  Why?  Because Trump downplayed the virus when he should have taken it seriously (and he knew how serious it was).  Because he did not want to upset his base by issuing a national mask mandate—and for much of the pandemic refused to wear a mask himself, thus sending exactly the wrong message.  Because he pressed to re-open states well before it was wise to do so, and Covid rates rose dramatically in response to that misstep.  Because he bungled the federal government's response to testing, contact tracing, and the availability of PPE's.  But primarily because he thinks he is smarter than all the scientists, and his number one priority is not to save American lives but to get reelected.  That is what drives his every thought, word, and act.  Reelection.  Because his ego will take a big hit if he fails and because he craves power more than anything except money.
And this man is our current president.
Not for long, I pray.  I have already voted.  If you haven't, please cast your vote—for Joe Biden and Kamala Harris.  If you live in Colorado, vote for John Hickenlooper.  Cory Gardner has been a shill for Donald Trump, and we need to fire him.  If you're in La Plata County, vote for Diane Mitsch Bush, Barbara Mclachlan, and Marsha Porter-Norton.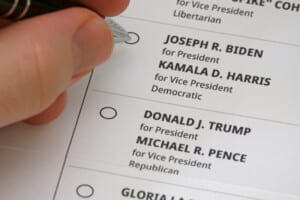 Vote for decency.  Vote for sanity.  Vote for the preservation of our democracy.  Vote for our alliances, which are critical to our security and standing in the world.  Vote for a government that will do something about Russian interference in our elections.  Vote for a president who will fill his cabinet with smart, decent public servants instead of industry lobbyists.  Vote for a leader whose principal aim is not to line his own pockets at the public's expense.  Vote against the corruption that has been a hallmark of Trump's presidency.  For heaven's sake, vote for the America we all know and love.
Photo credits:  Black & white Donald Trump;Photo 85020220 © Joe Sohm | Dreamstime.com; Trump supporters in Miami Photo 151846665 © Yaroslav Sabitov | Dreamstime.com; Joe Biden Photo 60147250 © Palinchak | Dreamstime.com; ballot showing Biden and Harris Photo 198793414 © Kilmermedia | Dreamstime.com; jAmerican flag and eagle Photo 148335868 © Romolo Tavani | Dreamstime.com