Photographer Michael Wooters has returned with another assortment of nature photography. Many of these shots are from Montana and the surrounding area, but he has included one from Costa Rica. I think you will agree that there are some amazing images in this collection.
Michael photographed these two magnificent Bald Eagles along Dry Creek, northwest of Bozeman, Montana. These raptors became our national symbol in 1782. During the 1800s and early 1900s, farmers considered them pests and often shot them. By1963, there were about 500 nesting pairs in the lower 48 states. With the Bald Eagle Protection Act of 1940, we began preserving this remarkable species. Today, the lower 48 has around 150,000 individuals. Bald Eagles stand about 3 feet high and have a 6.5 ft wingspan.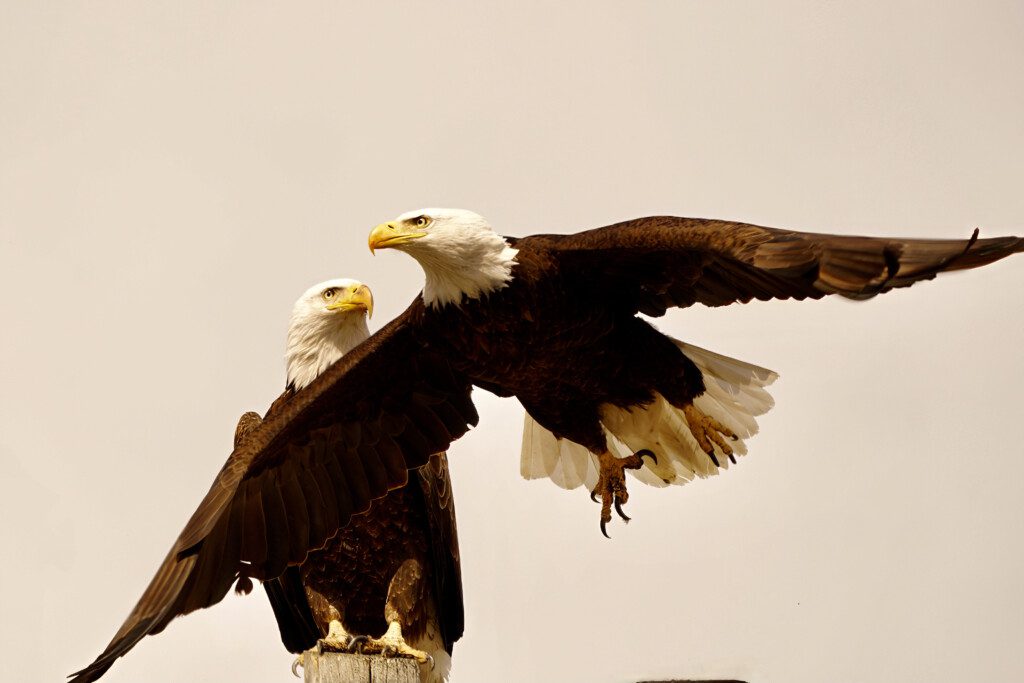 This lone wolf, shown licking his chops, was photographed near Tom Miner Basin, near the head of Paradise Valley along the Yellowstone River. Wolves are social creatures and live in packs, so this one was likely only temporarily separated from its companions. There are estimated to be 94 wolves in Yellowstone, although hunters continue to shoot them illegally. Many people advocate reintroducing wolves in the west and a large number oppose it, believing wolves are dangerous to people and livestock.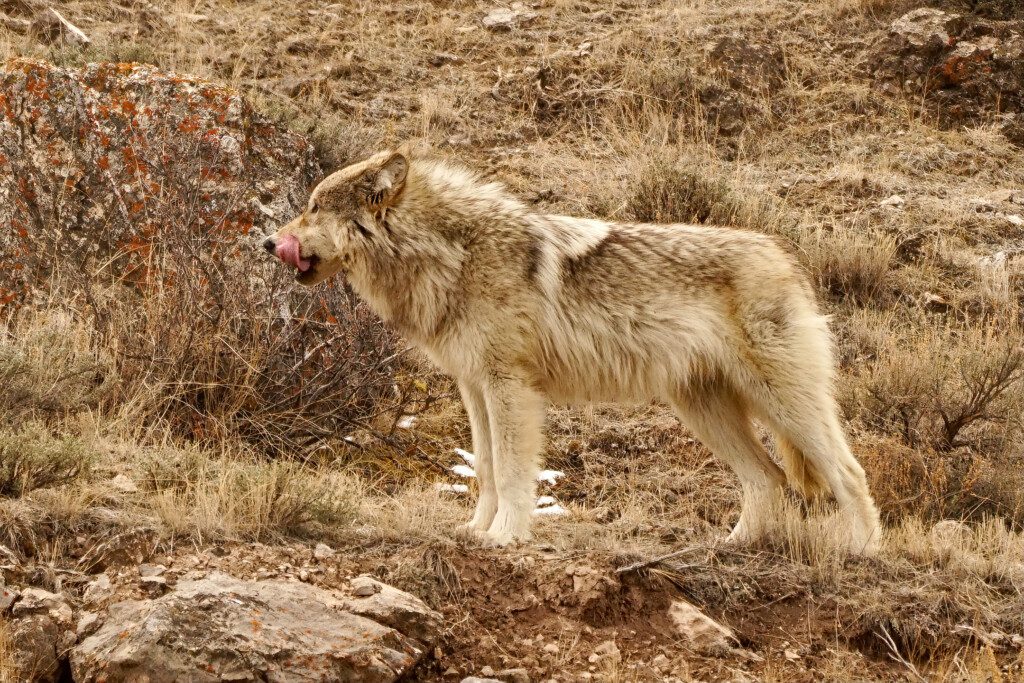 Michael photographed these sandhill cranes along the Kootenai River in Montana near the Idaho border in the fall of 2022. The sandhill is one of only two species endemic to North America. Population size is about 650,000. During their annual spring migration, most fly to a 75-mile stretch of the Platte River in Nebraska. These large birds are about 4 feet tall and have a wingspan of 6-1/2 feet.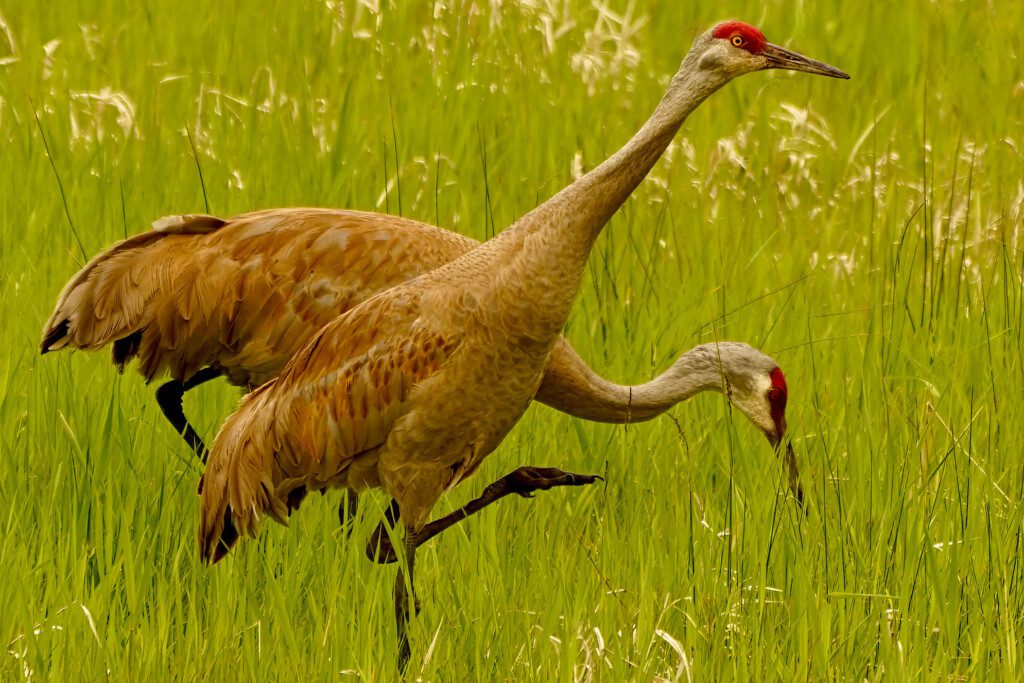 A Black-billed Magpie sits perched on the hind-end of a lamb grazing with its ewe. Michael captured this shot south of the Yellowstone North Gate in Montana.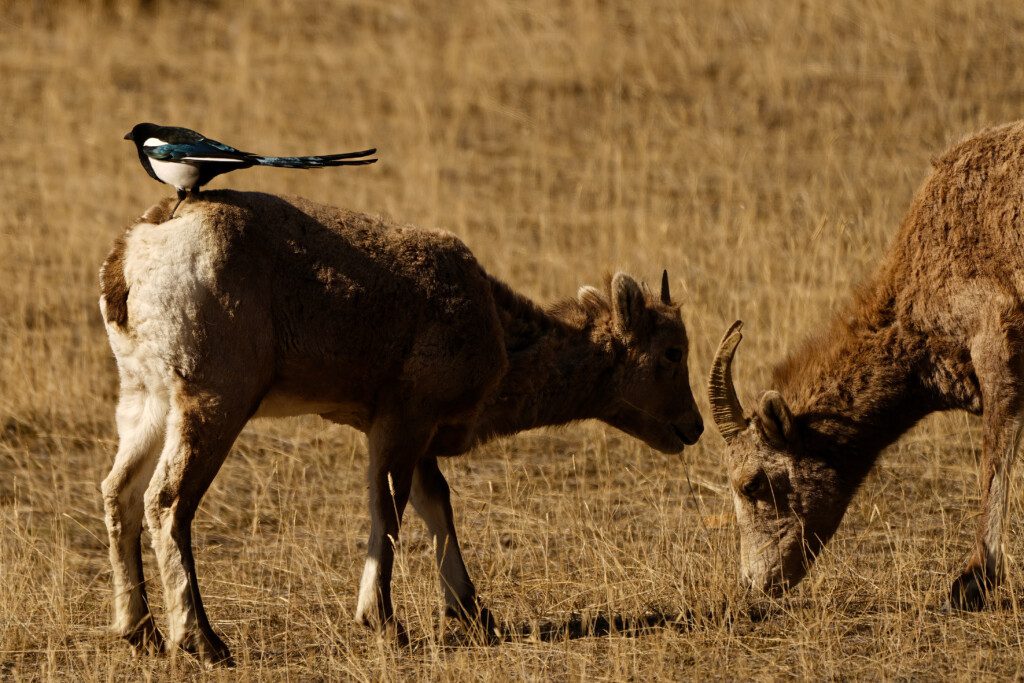 Michael discovered this beaver along the Yellowstone River downstream from Gardiner, Montana. It chews on a stick, either having dinner or making part of its dam.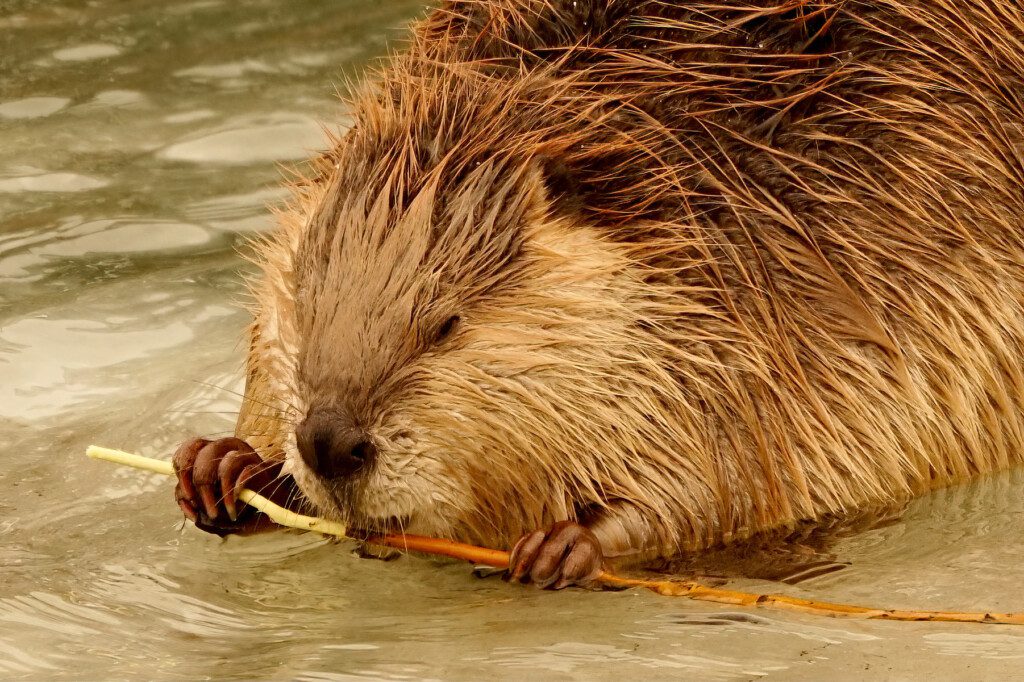 One of the most popular game birds in North America, the Ring-necked Pheasant is 30-36 inches long and weighs around 3 pounds. The bird in this photograph is a mature male. It has a red face patch, a white ring around its neck, and richly colored, almost iridescent feathering on its body.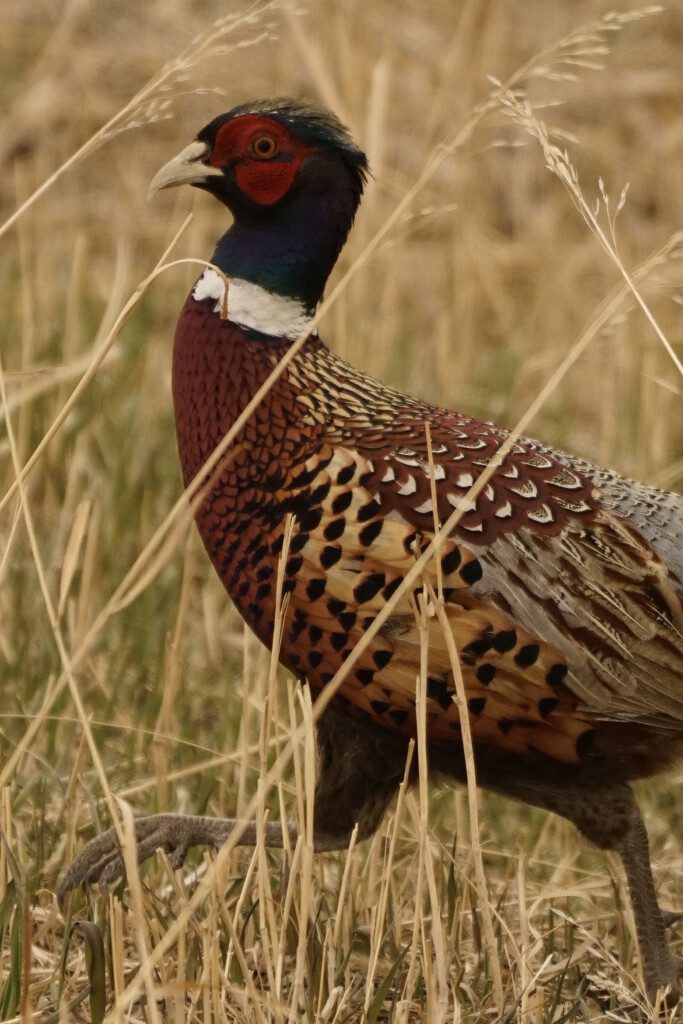 This stately pair of Sandhill Cranes was photographed in snow on an overcast day in Yellowstone, Wyoming. You can barely see the shadows beneath their feet.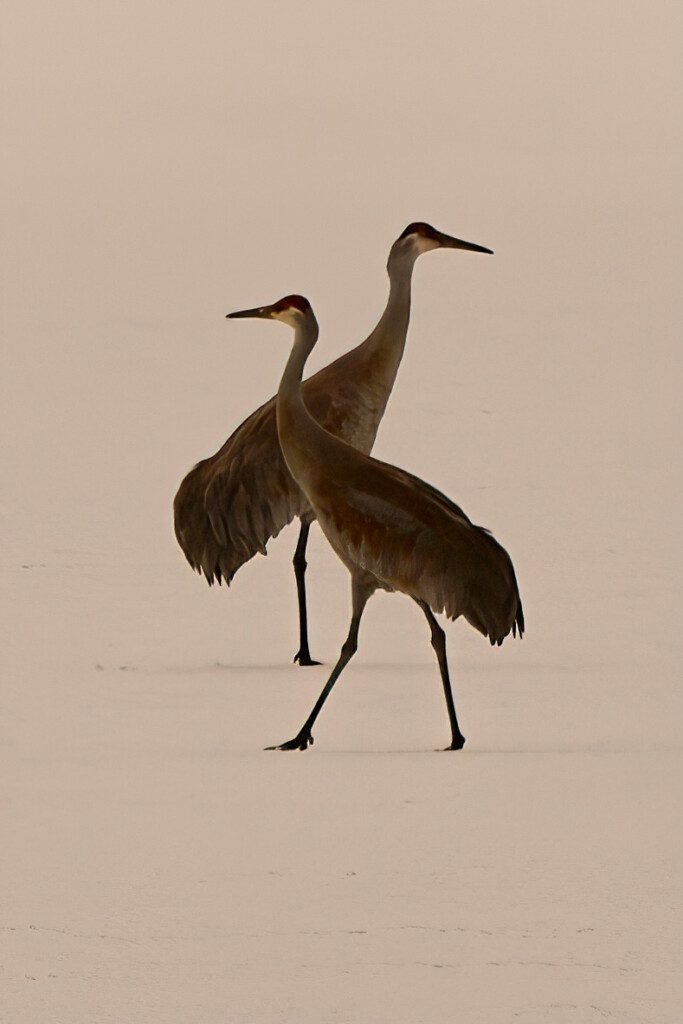 A Red-tailed Hawk, its wings stretched in flight. Red-tails have keen eyesight, eight times better than humans. In flight, they can spot a mouse on the ground from 100 feet. Adults mark their territory with a long, hoarse screech.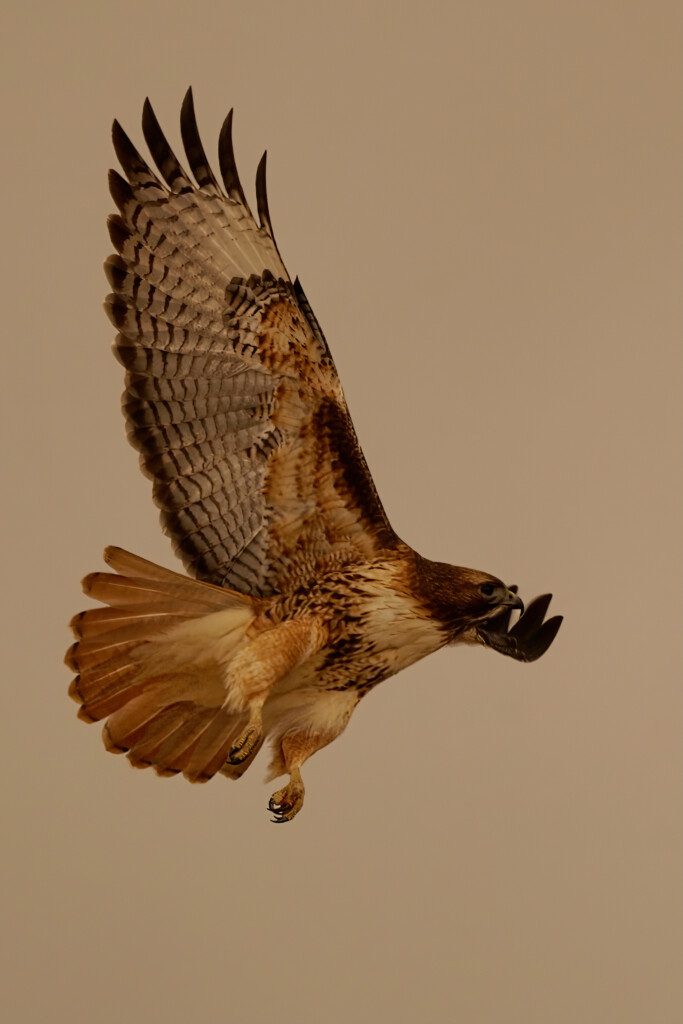 No, you won't find sloths in Montana. Michael took this shot on the side of the Arenal Volcano in Costa Rica, in January 2022.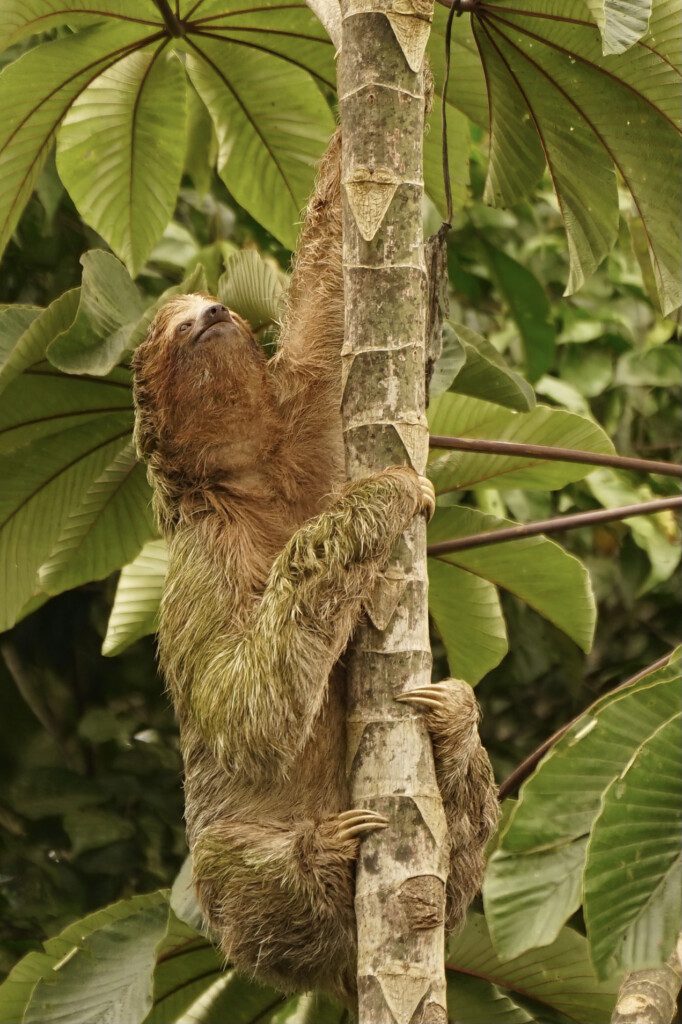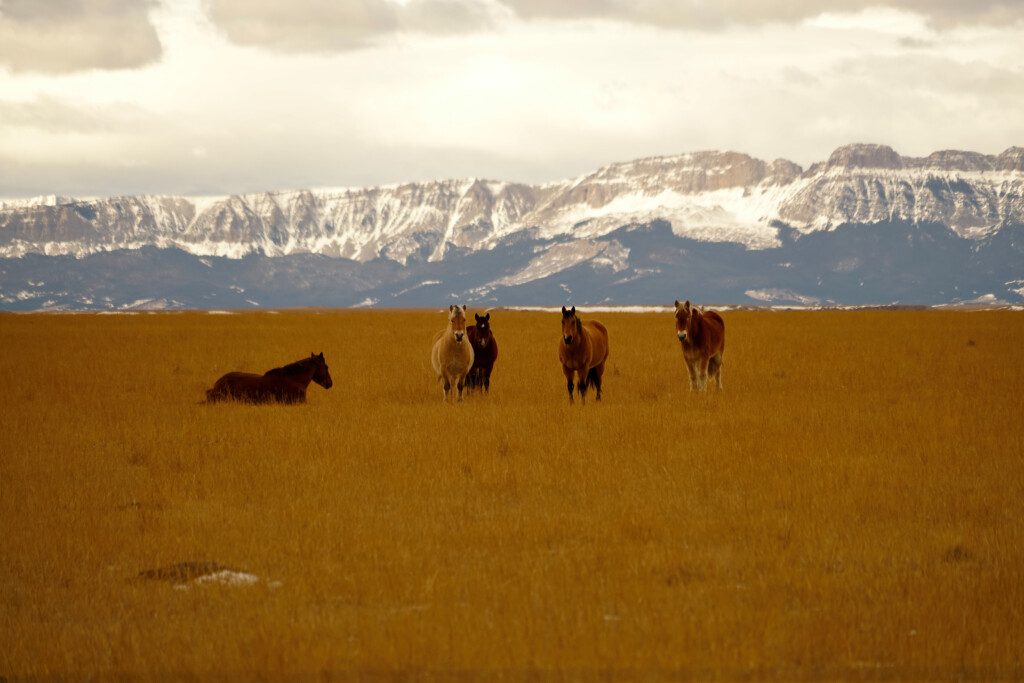 We close with a classic image of horses on the broad Montana plains with a majestic mountain range in the background beneath a leaden sky. This small herd was south of Freezeout Lake. Michael took the shot in April 2022.
Michael Wooters shot these photos with a Sony A 7R camera using a 100-400 lens. For scenic shots, like the horses above, he uses a Sony FE 24-240mm f/3.5-6.3 OSS. 
Copyright © 2022 by Michael Wooters 2022. Used with permission.