April 2021 was National Child Abuse Prevention Month.  With everything else going on in our world, that may have escaped your notice.  It did mine until I read Dr. Richard Grossman's article called "Let's Make Things Better for Children."  Dick Grossman is a physician and a compassionate commentator on social issues.  With his permission, I am reprinting his article here.  Following it is an introduction to 4 The Children, a nonprofit that focuses exclusively on children's rights.  According to the Colorado Department of Human Services, in 2020, 38,883 children in Colorado were victims of abuse or neglect.  In the nation as a whole, 491,710 children were neglected, 115,100 were physically abused, 60,927 were sexually abused, and 39,824 were psychologically maltreated.  Every day, five children die from child abuse.
Victims of child abuse suffer long after the abuse ends and some of those abused become abusers themselves later in life.  Child abuse is a morally repugnant social disorder, and it deserves not only our attention but our concerted efforts to curtail abuse and protect the rights and safety of the children who are at risk.  The solution is not just to identify and punish the abusers but to advocate for better parenting, as Dick Grossman argues in his article below: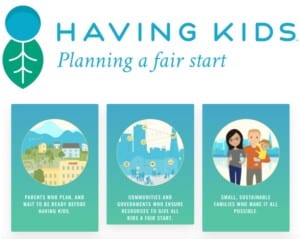 Let's make things better for children!
We do so much for our progeny. We have three granddaughters and have contributed to their college funds for years. It is difficult to believe that the oldest will be using some of that fund starting in the fall!
It is sad to think that these fine young ladies are inheriting a world that is in worse shape than when we were kids. I continually think of today's young people; that is my primary motivation for working in the fields of population and the environment.  Having Kids is an excellent, if idealistic, plan to improve the lives of children, present and future. Please go to Having Kids for more information.
"…to bring a child into existence without a fair prospect of being able, not only to provide food for its body, but instruction and training for its mind is a moral crime, both against the unfortunate offspring and against society."                   John Stuart Mill, 1859
I took care of an infant with bad burns when I was in general practice. He was not seriously hurt, but I would have missed the backstory if I hadn't made house calls.  My three years as a GP were in a small town where I got to know people much better than if I only worked in the clinic. It has been almost half a century ago, so some parts of this story are hazy. The little room where the teen mother and her baby lived still seem clear, however.  I was there for a visit to change the bandages and to check on the burns.  The 8-month-old baby was fussy from the pain he felt as I removed the bandages, examined, and then redressed the wounds.   Since this was not our first visit together, I was hoping to get some insight how this little boy had scalds on his feet and legs.
"I didn't want him, anyway," the young mother answered. "He was fussy so I put him in the tub to calm him down by giving him a bath. He was still crying and standing, holding on to the knobs. I turned on the "hot"—I guess to punish him."
Probably having children is the one thing that has the greatest impact on us as individuals and on society. Yet it seems that many people don't give parenting as much thought as buying a car.  Unfortunately, many children in this country are conceived by accident, as was the case with the young mother with the scalded child. Almost half of pregnancies are unintended.  Studies by Dr. Henry David have shown that children suffer if they were unwanted and their unfortunate mothers had to raise them.
There is an alternative. The purpose of the organization Having Kids is to increase the intentionality of childbearing and to change reproductive norms. It also hopes to make society more supportive of children and of parenting.
They call what we have now the "isolation model".  In this model: "… potential parents are seen as individual entities apart from their prospective children and the communities in which they live, whereby the rights of prospective children are not recognized and the voices of communities are not heard." In our model parents decide how many children to have with little regard to the interests of the child(ren) or of society. Furthermore, it is assumed that women will all become mothers.  The "isolation model" doesn't take into account environmental deterioration, mass extinction of species, climate chaos or the other litany of problems global society faces. Nor does USA society deal well with the needs of early childhood development.
Having Kids presents a new, child-centered model. Their goals include having parents consider the state of the environment when making decisions about childbearing. They want all children to have a fair start in life, with a minimum level of food, love, attention, healthcare, etc. They believe that children should be brought up without violence and kids should have some control over their lives, thus forming the basis for a just and democratic society.
A key part of Having Kids is to advocate for small families. They point out the many advantages of single child families, including a smarter, more productive child, less frantic parents and more resources to raise the kid.
© Richard Grossman MD, 2021.  Reprinted with permission.
4 The Children
Among the organizations in our community that provide support for abused and neglected children in need is 4 The Children.  This local non-profit strives to protect childhood today for stronger families tomorrow.  4 The Children does this through two different programs:  the Court Appointed Special Advocates (CASA) program and the Supervised Exchange and Parenting Time (SEPT) program. 4 The Children is in the very early stages of developing a Child Advocacy Center, as well.
Court Appointed Special Advocates (CASA) is a national program that advocates for the best interests of abused and neglected children. A Court Appointed Special Advocate (or CASA) is a volunteer assigned to a case within the Dependency and Neglect (D&N) System to ensure the best interest of the child(ren).  They are highly trained volunteers. The CASA will gather information and submit objective reports to the court and all parties involved. The information gathered and presented by the CASA will help the judge to make decisions about what is in the best interest of the child(ren) involved. CASAs are trained to be a collaborative member of the professional team.
The staff and volunteers advocate for safe and permanent homes and work to ensure that children are receiving all advocacy necessary. The CASA serves as the "eyes and ears of the court" and will stay involved until the child or children are in a safe, permanent home. Additionally, the volunteers are the child(ren)'s voice within the court system and walk beside them throughout the whole court process and beyond. The CASA program's strength is the highly trained and dedicated citizen-volunteers who advocate for the best interests of abused and neglected children. The CASA program serves La Plata, Archuleta, San Juan, Montezuma, and Dolores counties.
The SEPT program offers a safe and nurturing environment for a relationship to be established after family trauma has occurred. We see that most of the families are able to mend and/or build relationships between non-custodial parents and their children. These parents are working hard to establish a long term custody arrangement that meets the needs of their children. The SEPT program serves La Plata, Archuleta, and San Juan counties.
As an organization, 4 The Children serves a wide range of demographics from age, gender, race/ethnicity, income level, and geographical location. Additionally, 4 The Children serves children and families who experience or have experienced, domestic violence, high conflict divorce and custody battles, substance abuse, mental health, child abuse, neglect, and many other difficulties.  4 The Children is working to serve children who have experienced sexual abuse as well as other criminal actions through the Child Advocacy Center.
In 2019, Colorado had 115,180 referrals to the child abuse hotline; however, in 2020, the number dropped to 98,169 referrals. There could be a number of reasons for this decrease, but a large contributing factor is the current pandemic. During 2020, the number of calls made to the child abuse hotline dropped significantly as mandated reporters were not seeing children or families in person. The Stay-at-Home order forced all to stay at home in order to keep us safe from the virus; however, there are many children as well women and men in abusive homes, one that they don't have a chance of escaping.
Children need a safe place to live. Parents need more support and resources.
I am indebted to Bryn Joyner for this information on 4 The Children.   She serves as the program director for the CASA program. In this role, she provides oversight of the CASA program, including recruitment, training, and supervision of volunteers to ensure that every child they serve receives the best advocacy possible. Bryn also promotes 4 The Children and the CASA program to grantors, funders, and the community. She also writes grants for the organization.  Before directing the CASA program, she worked with the SEPT program as a visit supervisor.  She says that 4 The Children is working to give the children in our community a voice and the advocacy they need for a safer and brighter tomorrow.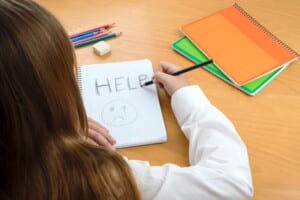 What You Can Do
First, you can become more knowledgeable about the problem.  The Children's Bureau at the U.S. Department of Health and Human Services is an excellent source.  In Colorado, another good source is the Colorado Child Abuse and Neglect Hotline.  I previously cited the 4 The Children organization, as well as Having Kids.  You can learn more about child abuse and neglect in the Four Corners region, including an interview of Bryn Joyner, at this website.  Finally, the NY Times published an article about how child abuse may increase during the Coronavirus epidemic.
Second, if you are aware of a child who is being abused or appears to be suffering from neglect, call the Colorado Child Abuse and Neglect Hotline (844-CO-4-Kids) or dial 911.  Your vigilance and willingness to report possible abuse may be all that prevents a greater human tragedy.
Photo credits:  Young girl in blue shirt:  Photo 106838366 © Elena Nichizhenova | Dreamstime.com; boy covering his face:  Photo 60179137 © Eakachai Leesin | Dreamstime.com; sad, bullied girl:  Photo 141688797 © Sam Wordley | Dreamstime.com; child writing "Help":  Photo 76914566 © Deborah Lee Rossiter | Dreamstime.com.