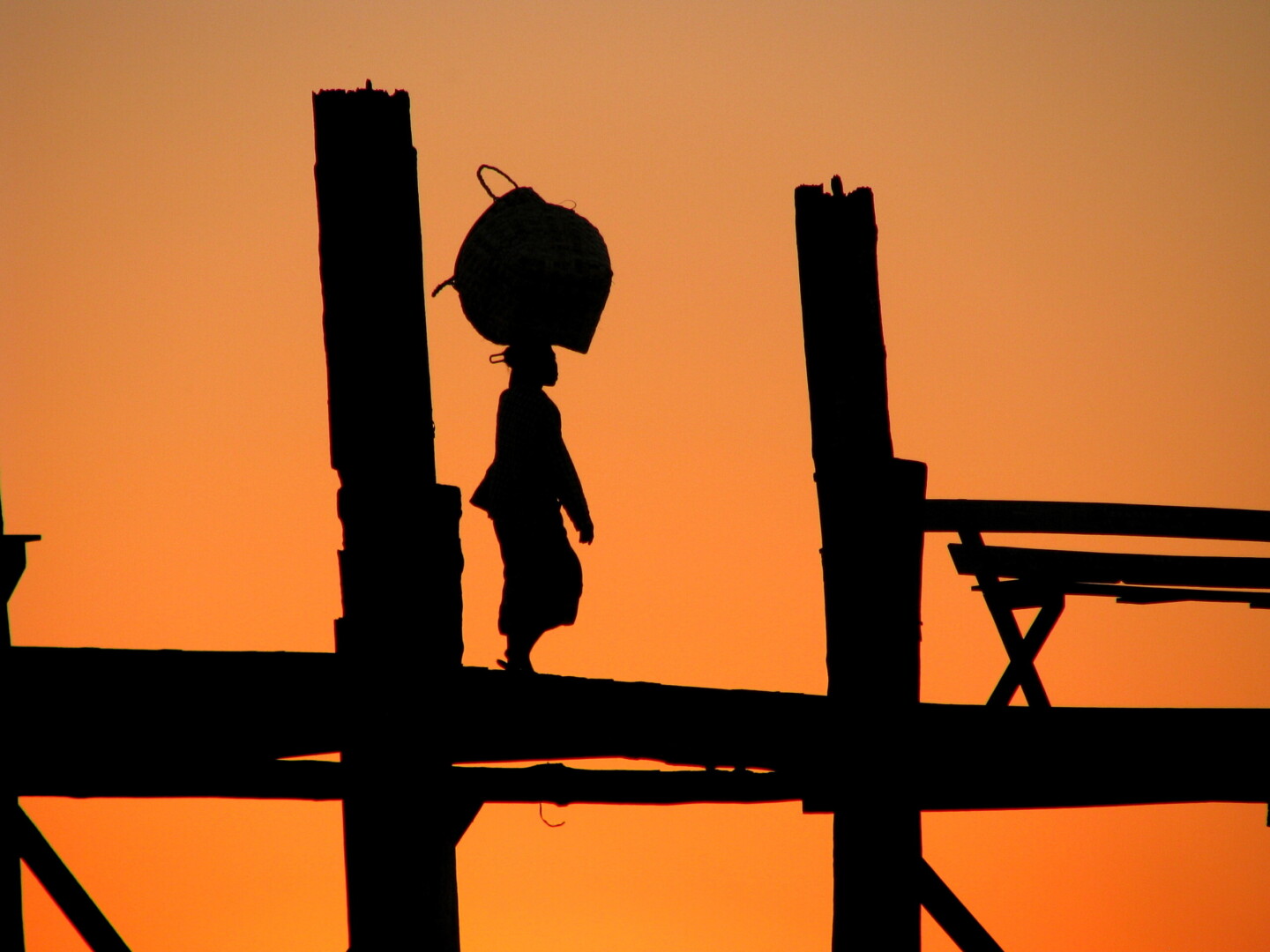 If you have subscribed to National Geographic magazine–or glanced through it in a doctor's office while waiting for an appointment–then you've seen pictures of the seemingly infinite variety of human beings around our planet:  from Masai herders on the plains of Kenya to dancers at the temples in Angkor Wat and from Russian peasants celebrating a wedding in traditional clothing to novitiate monks at prayer in Myanmar.  Such photos remind us of the majestic, multicultural world we inhabit and of the fascinating differences that define us as well as the common humanity we share.  But what many of us glimpsed in National Geographic, Durangoan Jim Foster has experienced.  He has been an avid world traveler for much of his life and has captured life on Earth through his lens.  This photo journey, the first of two parts, presents a few of his photos of people around the world.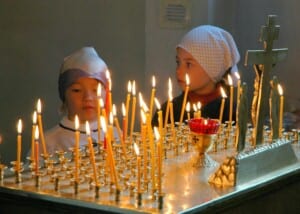 Two Russian girls wearing scarves light candles at a church in Korsakov on Sakhalin Island.  This is a ritual repeated in churches of many denominations throughout the world.  We wonder what they are praying for.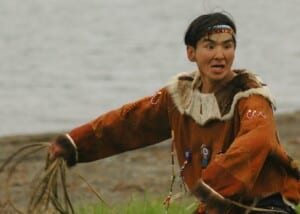 An indigenous Russian boy in Chukotka Province, opposite Alaska, shows his skill with a lasso-type rope.  He is aware of the camera but stays focused on his target.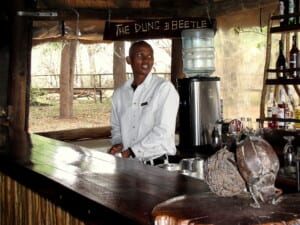 It's happy hour at the Dung Beetle Bar in an Okovango Delta camp in Botswana.  Note the figurine of a dung beetle in the lower right.  Don't be squeamish.  The drinks are dung-free.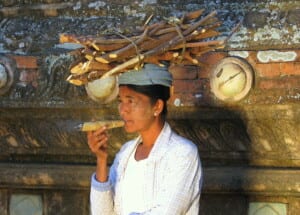 A woman in Myanmar smokes a big, fat stoogie while balancing a bundle of sticks on her head.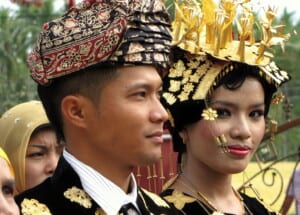 These newlyweds are leading a march to their wedding feast on the island of Sumatra in Indonesia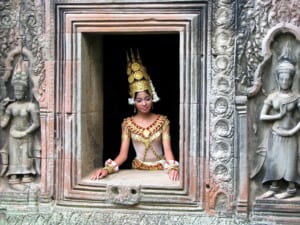 A dancer from the Royal Cambodian Ballet poses in a temple ruin near Angkor Wat flanked by nearly identically garbed stone figures.
Neighborhood bands like this one are a common sight in Havana's arts district.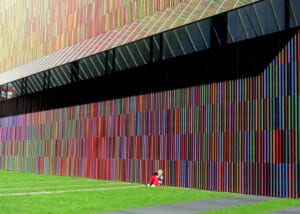 A student catches up on studies while sunbathing along the colorful wall of Munich's Museum of Modern Art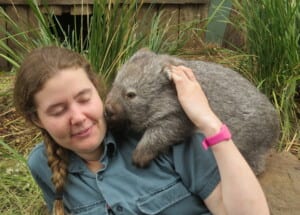 In Australia, a young wombat nuzzles its keeper.  Wombats are burrowers with rodent-like teeth.  Full grown, they can be three feet long and weigh around sixty pounds.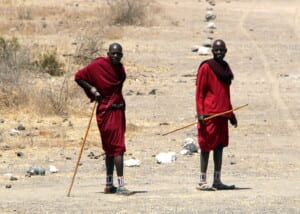 Two Masai herdsmen on the dusty plains of Kenya, friendly and perhaps amused by the photographer.  Note their beaded wrist and ankle bracelets.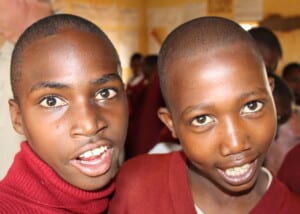 With mischievous delight in their eyes, these two Tanzanian schoolboys take a break from class to clown for the photographer.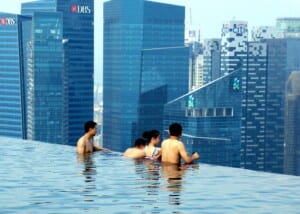 This infinity pool atop a high-rise building in Singapore offers an unusual–and perhaps frightening–perspective on a modern, busy city.
All photographs are courtesy of James H. Foster, Copyright 2020.   All rights reserved.