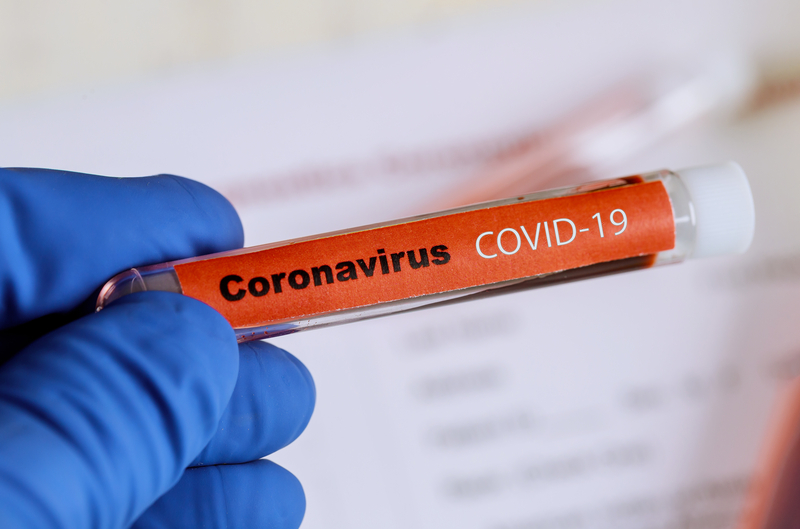 Covid-19
By now, the coronavirus pandemic is firmly embedded in our national consciousness.  The pandemic has infected well over 150,000 people globally, including–at last count–3,000 Americans and around 60 deaths.  The numbers keep climbing dramatically, and no one knows how many people are actually infected because our country lacks adequate testing.  Trump and his administration have tried to blame the lack of testing on Obama, but we all know this is not true.  Trump's failure as a leader is entirely to blame.  Nonetheless, here we are with a dramatically changed life.  Most sporting events have been cancelled, along with concerts, museums, Broadway, cinemas, conferences, Disneyland, and other large gatherings of any kind.  Schools have been closed in many states, including NYC, the country's largest school system.  Universities and colleges are moving from classrooms to online education.  France has closed restaurants, bars, cafes, and clubs across the entire country.  Italy is on lock down, and Spain has ordered its citizens to stay home.  Many companies in the U.S. have told their employees to work virtually.  Most cruise lines have shut down, and airlines have cancelled flights or restricted them to certain locations.  The lines at Costco and WalMart stretch around the block, and many store shelves are empty.  It's nearly impossible to find hand sanitizer, toilet paper, paper towels, and cleaning products like Lysol and Clorox.  In one of the grocery stores in my hometown, men were seen stuffing grocery carts with nothing but bags of potato chips.  It seems the world has gone mad–and we aren't anywhere near the peak of this pandemic yet.  
This is Covid 19 Bulletin #5 from Dr. Sheila Sund.  The news about Covid-19 has been so ubiquitous that the content of Dr. Sund's bulletins has now become glaringly familiar to anyone who is paying attention.  However, it is to her credit that Dr. Sund began sounding the alarm weeks before the general public became aware of the potential severity of this outbreak.
Dr. Sheila Sund is a retired hospice and palliative care physician in Oregon.  She became involved with disaster medicine following the H1N1 influenza outbreak in 2009. As part of a statewide workgroup, she helped developed Oregon's Crisis Care Guidance—guidelines to direct healthcare response during a public health crisis such as pandemic or mass trauma. She served as Director of the Marion County Medical Reserve Corps and physician representative on Oregon's Region 2 Coalition for Healthcare Preparedness. She has given over one hundred presentations to community, healthcare, and business groups throughout the Pacific Northwest on topics ranging from earthquake preparedness to pandemic response.
Chinook CERT Plus – COVID-19 Bulletin #5, March 9, 2020
Don't focus on numbers
"Marion County confirms first case of COVID-19." "Cases in Oregon double in one day." When we see this, it triggers an acute feeling of alarm. But these numbers tell us nothing new—they reflect increased testing, not increased disease spread. That doesn't mean the risk isn't real. It's just confirmation of what we should have already known—COVID-19 is "here."
So far, we have no way of knowing where we are on the growth curve – day 5, 15 or 30. Our best clue will be increasing cases identified in Marion County hospitals. In the meantime, your best action remains hand washing, disinfecting, and minimizing time spent in large groups, particularly if you are older or have underlying medical problems.
Most importantly, if you feel sick, STAY HOME, even if you suspect it's just a cold or the flu! If possible, isolate yourself even from family members until symptom free for 24 hours.
We're all going to get it, so let's just get it over with. FALSE!
I'm hearing this sentiment more and more, but it is incorrect. It's true that most people will get through this pandemic with just a week or two of illness. But in the meantime, COVID-19 could decimate the population over age 70.
| | | | |
| --- | --- | --- | --- |
| Age | US population | Fatality rate | Potential deaths |
| 70-79 | 23 million | 8% | 1.8 million |
| 80 and above | 13 million | 15% | 1.9 million |
(Based on current COVID-19 estimates)
For comparison, annual seasonal flu deaths in the US 2010-2019 ranged from 12,000 – 61,000.
Most deaths occur after 1 or more weeks in the hospital. So even if you feel callous about this specific demographic group, their use of medical resources will affect everyone. The more we can slow the spread of coronavirus, the better off everyone will be.
Mitigation Instead of Containment
The goal of mitigation is to decrease the expected number of new cases infected by one current case (the reproductive number). If it drops to less than one, the pandemic fades away. In practical terms, mitigation is anything that decreases interpersonal contact in the community, including cancellation of group gatherings, work and school closures, isolation of known cases, and even limitation of travel or quarantine of entire communities.
Yet we can't really enforce mitigation in this country. Ultimately, it comes down to individuals choosing to put the good of the community over their personal interests, despite economic or social hardship.
If someone is exposed to a confirmed case, they may be instructed to implement one of the following measures immediately. Prepare yourself and your family now!
Exposed, but no "close contact" AND no symptoms:
Social isolation – no group gatherings, maintain 6 feet boundary from others. Shopping allowed.
Self-monitoring – watch for any signs of illness, possible required temperature checks
Active monitoring – public health assumes responsibility for conditions of your isolation and monitoring
Exposed with close contact, but no symptoms:
Quarantine, usually at home, for 14 days. No contact with family members or pets. Use separate bedroom and bathroom. Wear mask whenever other people are present. If symptoms develop, 14-day clock resets.
Close contact: being within 6 feet of an identified case for "prolonged" time OR having direct exposure to their respiratory secretions (e.g. coughed or sneezed on).
Exposed and symptomatic, or become symptomatic during self-isolation or quarantine:
Isolation, usually at home, for 14 days minimum, under same criteria as quarantine.
Other Preparedness Tips
There is no need for a run on the grocery stores or Costco, but if there are things you need or chores you should be doing, it's time to stop procrastinating. Do them now. The more "caught up" on life you are, the better prepared you will be for any sudden changes.
Manage COVID-19 anxiety!
Limit time spent reading about and planning for COVID -19
Use reliable sources and avoid social media discussions
Continue to follow normal routines as much as possible
Take time for reality checks:  What is happening in your life now, not what may happen in the future
Do deep breathing or meditation
Perform meaningful actions:
Prepare guest bedrooms
Organize emergency supplies
Think of enjoyable things to do even if social isolation imposed

Catch up on book reading
Time for home projects, crafts, or gardening
Family time
Time in nature

Address COVID-19 anxiety in kids and teens -what are they reading or hearing in school?
Share NPR's "Just For Kids: A Comic Exploring The New Coronavirus
Photo credit:  ID 175225651 © Photovs | Dreamstime.com