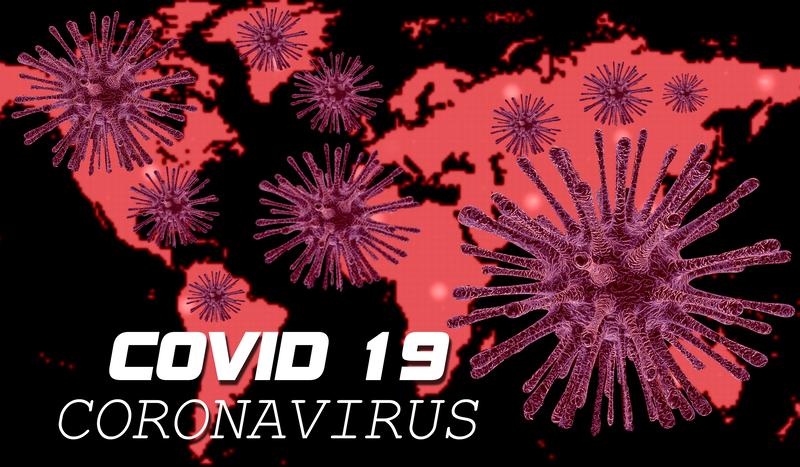 This is Covid-19 Bulletin #4 from Dr. Sheila Sund.  Covid-19, which is the proper name for the coronavirus that is currently spreading around the world, is a far more dangerous virus than the flu (twenty times more lethal than the flu), and it is likely that the rate of infection is much greater than what is known and being reported by the media–because no one knows how widespread the infection actually is.  As of today (March 3, 2020), more than 130 Americans have been diagnosed with Covid-19, and ten have died.  The numbers are growing daily.
Dr. Sheila Sund is a retired hospice and palliative care physician in Oregon.  She became involved with disaster medicine following the H1N1 influenza outbreak in 2009. As part of a statewide workgroup, she helped developed Oregon's Crisis Care Guidance—guidelines to direct healthcare response during a public health crisis such as pandemic or mass trauma. She served as Director of the Marion County Medical Reserve Corps and physician representative on Oregon's Region 2 Coalition for Healthcare Preparedness. She has given over one hundred presentations to community, healthcare, and business groups throughout the Pacific Northwest on topics ranging from earthquake preparedness to pandemic response.
Chinook CERT Plus – COVID-19 Bulletin #4, March 6, 2020
COVID-19 vs Seasonal Flu
Without a doubt, seasonal flu is a huge health problem. United States experts estimate 32 million cases and 18 thousand deaths from flu – just this year!
But as a virus, flu is "nicer" than COVID-19. A flu patient on average infects only 1.3 other people vs COVID-19's 2.3 people. Functional time lost from flu averages about 3.5 days, whereas patients with COVID-19 may be sick for 7-14 days. The hospitalization rate for flu in the United States sits around 1% and the death rate rarely exceeds 0.1 %, whereas worldwide estimates for COVID-19 currently stand at 15% hospitalized and 3.4% dying.
Although these numbers are definitely overestimated because of testing patterns, they are still much higher than flu. And while both illnesses are disproportionately bad for older, sicker people, COVID-19 also seems to sicken and kill younger people at higher rates than seasonal flu.
Most importantly, as a society, we're "used" to flu. Healthcare systems are prepared for it and there's a reasonably effective vaccine. >55% of the population is fully immune in any given year. Ultimately, most healthy people consider flu an annoyance, not a problem. But we are not used to COVID-19, it is spreading rapidly, and we are definitely not prepared.
Medical Surge from COVID-19
Many parts of the United States healthcare system are overburdened at baseline. They are not capable of handling a rapid increase in very sick patients from COVID-19.
Using Marion County, Oregon, as an example:
Licensed hospital beds:  ~550  (~500 at Salem Hospital, one of the four largest hospitals in Oregon).
Average occupancy Salem Hospital (2018):   80%  (During flu season, this number can reach 100%).
Average "available extra beds" for COVID-19:  ~110.
If we assume 10% of patients require hospitalization, our "extra" beds could be filled by the time we have 1000 local cases (the current estimated number in Seattle).  Although that's about 45 days from the first local infection, it's potentially only 10-15 days from the time a local outbreak is first recognized. Care may also be limited by limited critical care beds, ventilators, sick hospital staff, and shortages of supplies and medications.
Meanwhile, at the clinic level, staffing drops from illness, quarantine—and parents staying home with kids when schools closed. At some point, healthcare for all patients could deteriorate, even if they don't have COVID-19. And that's one big reason why I personally am far more concerned about COVID-19 than seasonal flu!
Community Spread of COVID-19 – What should you do?
We will not know when COVID-19 arrives here. In fact, it might be here already, given the major outbreak a few hours north. Once in the community, it will spread. Most of the time, you will not know who is sick. It just becomes a game of odds—and your personal approach to risk!
Example: Marion County, Oregon – population ~ 350,000
| | | |
| --- | --- | --- |
| Days into cluster | ~Number of cases | ~% of county infected |
| Day 0 (1st patient) | 1 | |
| Day 30 | 100 | 0.03% |
| Day 45 | 1000 | 0.3% |
| Day 60 | 8000 | 2.3% |
| Day 75 | 65000 | 19% |
No hospitalized patients have been identified in Marion County yet, so we are probably earlier than day 30 which means your odds of picking it up in the community are extremely low. Once it is identified, there may be another 30 days before community risk starts to climb significantly.
Risk will always be higher from what you've touched than who you are with—an object carries the risk of everyone who touched it since the last time it was disinfected.
COVID-19 Caution Spectrum – it's your choice where you fall on it
Gambler:  Go about your business normally. The odds are in your favor.
A Little Cautious:  Follow recommended hand washing and avoid hand contact with others.
More Cautious:  Add cleaning and disinfecting routines.  (Particularly objects and settings where things are touched by many people.)
Getting Anxious:  Add avoidance of settings with multiple people within 6 feet for >15 minutes.  The greater the number of people together, the greater the risk
Quite Anxious:  Add gloves in stores, no group gatherings, work from home
Paranoid:  Minimize contact with people
For significant underlying medical conditions or over age 80, move up the caution spectrum!
AT ANY CAUTION LEVEL:  IF YOU FEEL SICK, STAY AWAY FROM PEOPLE UNTIL ASYMPTOMATIC FOR 24 HOURS!!!!
            Do not work. Do not go to school. Minimize contact with family members.
            Wear a mask around others if available (keeps you from spewing germs).
Many cases of COVID-19 will be mild and symptomatically similar to flu and other viral illnesses, yet much more contagious. You can't tell if you have COVID-19 or a different infection, but you could be spreading it if you go out in public.
If everyone with mild symptoms stays home until better, community spread will slow.
Photo credit:  ID 174295771 © Buddhilakshan4 | Dreamstime.com