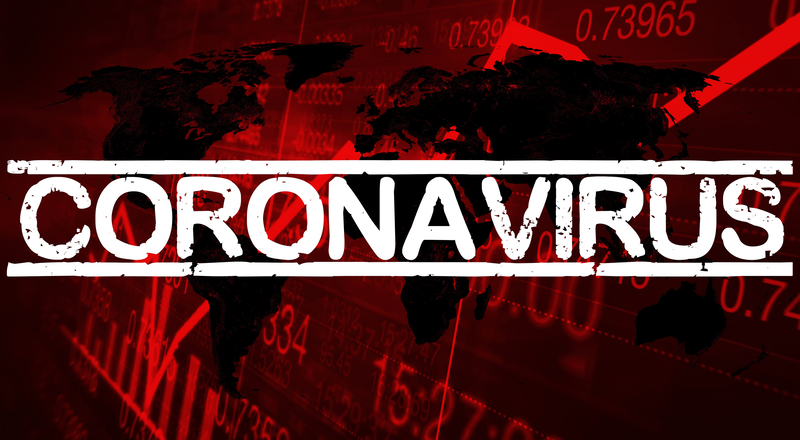 This is Covid-19 Bulletin #2 from Dr. Sheila Sund.  Covid-19, which is the proper name for the coronavirus that is currently spreading around the world, is a far more dangerous virus than the flu (twenty times more lethal than the flu), and it is likely that the rate of infection is much greater than what is known and being reported by the media–because no one knows how widespread the infection actually is.
Dr. Sheila Sund is a retired hospice and palliative care physician in Oregon.  She became involved with disaster medicine following the H1N1 influenza outbreak in 2009. As part of a statewide workgroup, she helped developed Oregon's Crisis Care Guidance—guidelines to direct healthcare response during a public health crisis such as pandemic or mass trauma. She served as Director of the Marion County Medical Reserve Corps and physician representative on Oregon's Region 2 Coalition for Healthcare Preparedness. She has given over one hundred presentations to community, healthcare, and business groups throughout the Pacific Northwest on topics ranging from earthquake preparedness to pandemic response.
Chinook CERT Plus – COVID-19 Bulletin #2, March 1, 2020
Community Spread
Once a case of coronavirus is identified, it often appears that the infection rate starts climbing rapidly within a few days. But it's important to realize these numbers don't mean rapid spread of infection. The infection was already there. It's only the testing that has rapidly increased—and therefore your awareness
Based on current data, a reasonable guess is that each infected person infects two others, and it takes about 5 days for each "generation" of the illness. With that, you can estimate local spread.
Day 0               1 person infected
Day 5               3 people infected
Day 10             7 people infected
Day 30             127 people infected
Day 60             8190 people infected
(Day 90 would be 524,160 cases—but the model breaks down before then!)
Unfortunately, it may take 60-120 infected patients in an area before one is sick enough to trigger suspicion and testing (hospitalized with serious illness). Once confirmed, public health starts testing all contacts (and eventually contacts of contacts) with even low-grade symptoms—and the positives roll in. Throughout this time, cases continue to double roughly every five days
My note: I find it comforting that Seattle has reported only one death so far. Given the likelihood that Covid-19 has been spreading there for weeks, this seems remarkably low. If real, perhaps the serious illness and death rate will be much lower in the United States than reported elsewhere.
Social distancing
"Social distancing" is the main way pandemics are controlled. If human contact decreases enough to allow less than one new infection for each current case, the pandemic will gradually fade away.
Local and state governments choose which social distancing requirements to implement (which means it could vary a lot from community to community).  The first step is usually quarantine of groups with known exposure to the virus. Closure of schools and cancellation of events and gatherings are common next steps. The level of quarantine seen in China would be unusual in the United States, but this is uncharted territory and it's hard to predict how people will respond.
My Pandemic Preparedness Supplies
Liquid hand soap – lots of it.  Does not need to be "antibacterial."  Bar soap not recommended – "germs" live on bar surfaces and cracks.
Paper towels.  For hand drying and for surface cleaning/disinfection.  Single sheets work better than rolls, but are not essential
Bottle of bleach
            Unopened bleach bottles should be used within the year, or they lose potency
            Freshly mixed bleach solutions must be used within 24 hours
            Good ventilation decreases chlorine smell
Good surface cleanser with detergent.  Doesn't really matter what you use as long as it cleans both grease and dirt.
Oral digital thermometer.  Forehead and ear are not as accurate
Hand lotion – your hands will thank you!
Facial tissues for coughs, sneezes, and anytime you need to touch your face.
Spray bottles for bleach solution
Nice, but not essential
Disinfectant spray and wipes.  Sprays work best, but not practical for objects like phones, door handles, etc.  Ethanol or bleach based are most effective..  Homemade bleach solutions actually work better. They're just inconvenient.
No touch trash cans
Hand sanitizer.  Not needed if washing hands frequently.
Ibuprofen for fever and symptom control
Cough drops
Disposable gloves for cleaning.  Can also wear in high-contamination environments like grocery stores
Disinfecting instructions
WASH SURFACE FIRST. Disinfection does not work on dirty surfaces!
Spray disinfectant enough to visibly wet all surfaces. Let air dry.
The longer the surface remains wet, the better!  Up to four minutes
Homemade bleach or commercial spray
If spray disinfectant cannot be used, use a fresh wet disinfectant wipe.  Let air dry.
            Do not reuse disinfectant wipes
            Use new wipe if current one no longer thoroughly wets surface.
            Homemade bleach solution – use within 24 hours.  Common household bleach is 5-6% – mix 2 tablespoons with 2 cups water
Thanks to Dr. Sheila Sund for permission to reprint her work.
Photo credit:  ID 174166208 © | Dreamstime.com