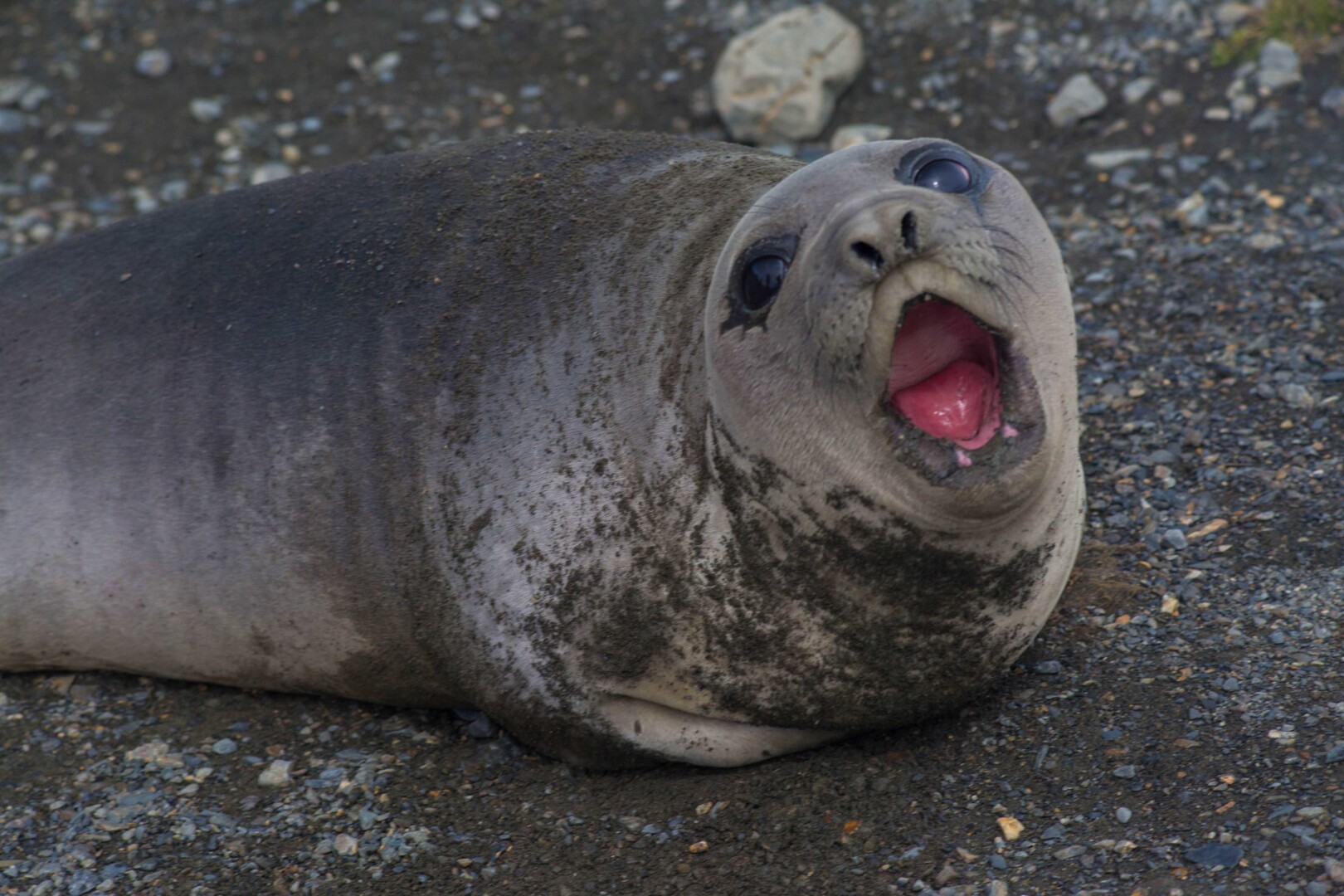 Photographer Debra Parmenter shot nearly five thousand images while on a three-week excursion in the South Atlantic and Antarctica. This photo odyssey presents an eclectic mix of some of her favorite images.  For Debra, photography is more than an avocation; it is a compulsion.  The camera is an extension of her soul, of the beauty she sees in nature.  Her aspiration is not to capture the perfect image, which she believes is impossible, but to constantly strive to capture the feelings she has as she witnesses the unfolding immensity and grandeur of the world she's experiencing.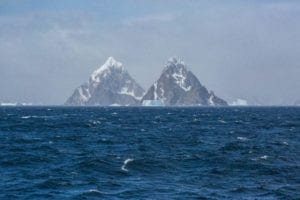 After a rough two days crossing the Drake Passage from South Georgia Island, the National Geographic Explorer came to the South Shetland Islands off the northern tip of the Antarctic Peninsula.  These massive triangular peaks stood like sentinels guarding the entrance to the southern continent.  The two icebergs (center and right) were both much taller than our ship.  The Shetlands were a welcome sight.  Once beyond them, the seas were considerably calmer, a relief from the gale we'd been sailing through.
This blue glacier, the product of the snow and ice fields behind, was once much thicker.  Global warming has caused it to melt more rapidly, hence the waterfalls cascading down the black face of the cliff.  The ice has turned blue because of compression.  Air bubbles form in new ice; as the ice is compressed, the air bubbles grow smaller until the ice absorbs all the colors of the spectrum except blue, which is reflected back.  Blue ice forms over thousands or hundreds of thousands of years and is the oldest ice in Antarctica.